Once you've established yourself as a homeowner, you might begin receiving information related to refinancing your home. And you may begin to wonder, what is refinancing and is it right for me? Simply stated, refinancing involves replacing your current mortgage with a new one that offers different rates and terms. The desired outcome is often to have more manageable monthly payments or to pay less interest over the lifetime of the loan. While reasons for refinancing vary, I typically find that homeowners only consider this when they see mortgage rates fall. And while lower rates are definitely something you want to look at, there are other times when refinancing can benefit you regardless of current rates.
At one point or another most of us have been told we need to have a 20-percent down payment when buying a home. But with high amounts of student debt and other financial responsibilities, I see a lot of first-time homebuyers struggling to save that much money. The good news is that if you find yourself in the position of wanting to buy a home and not being able to save 20-percent, there are other options to consider. To help you navigate to the mortgage type that best for you, I've pulled together the pros and cons of the most common alternative—an FHA loan—as well as two other solutions that don't require a 20-percent down.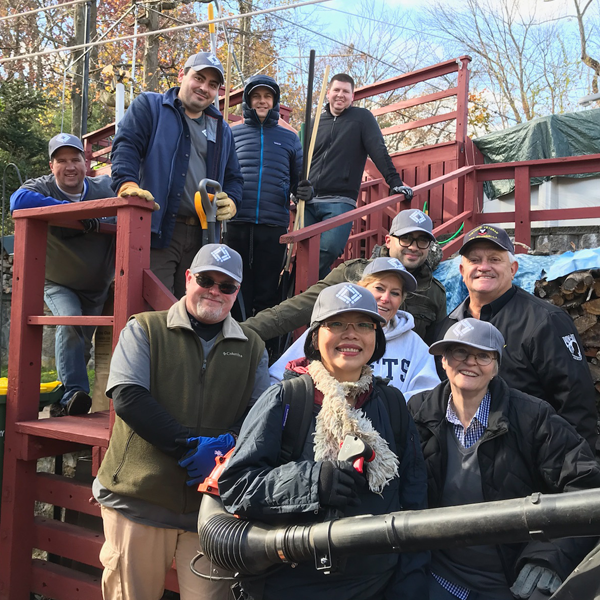 Subscribe to our blog!
You'll get the latest credit union news and updates right to your inbox.
The springtime home-buying season has arrived! And if you're in the market for a home, there's no better time to start looking. During this season we see more houses go up for sale, which provides you as the buyer with more options to choose from. But before you start browsing Realtor.com or attending open houses, it's important to get pre-approved for your mortgage to ensure you're prepared to make an offer when you find your dream home. Regardless of whether you're a first-time homebuyer, looking to move, or in the market for a second home, here's a look at the top five things you need to do to get pre-approved.
Auto Loans | Budgeting | Car-Buying
Presidents' Day may be over, but we'll continue to see auto manufacturer deals well into March—with some offers even rolling into April. The reason for this is simple—car dealers tend to see lower sales in January, and Presidents' Day provides them with an opportunity to jump start the year. By adding excitement to a three-day weekend with auto promotions, they entice shoppers to their lots and are able to turn their sales around. And while this car-buying holiday season does provide some of the best annual auto deals, it's still important to do your research ahead of time to ensure you aren't blinded by flashy offers. You'll also want to avoid these five common auto-buying mistakes to help maximize your savings.
Fraud Protection | ID Theft Protection | Tax Season
You've got your W-2, or will soon, and you're hard at work pulling together all your statements and receipts for tax season. But while you're preparing to file your taxes, scammers are working on ways to cheat you out of your return. In fact, the Federal Trade Commission (FTC) has already started receiving complaints. To kick-off tax identity theft awareness week, and help you defend against fraud, we've got some insight into the most common scams, as well as how to protect your personal information, and what to do if you become a victim.
From collecting receipts and determining your deductions to figuring out which form to fill out, tax season can be confusing. But you don't have to go it alone! We've partnered with H&R Block to help take the anxiety out of doing your taxes.
Last year, we announced that we were working on updates to our look and feel, and we're excited to unveil these improvements!
Budgeting | Holidays | Savings
Toys catalogs have come in the mail, in-store displays promote the season's top sellers, and my kids' wish lists are growing daily. They've waited all year to give me their list of most wanted items, and now they're hoping that I deliver.
Holiday promotions and in-store displays may have been out since Halloween, but the shopping season doesn't really kick-off until Black Friday. This is an exciting—and potentially overwhelming time—for shoppers, but the reality is that while we're out looking for the best gifts and deals, scammers are looking for their next target. But that shouldn't keep us from enjoying the gift-giving festivities.
Budgeting | Holidays | Savings
Thanksgiving will be here next week! It's the perfect time to reflect on what you're thankful for and spend quality time with family and friends. While some may be wondering where this year has gone, most are dreaming about turkey, stuffing, and pie.