Fraud Protection | Health & Wellness | ID Theft Protection
It happened in the midst of the lockdown. Dan and his family were unable to visit their aging mother due to COVID-19 concerns. While being isolated from her family and friends, Dan's mother received a phone call. An unknown person convinced her to go to the nearest Dollar General store and purchase $2,000 in gift cards, and provide the gift card numbers to him over the phone. Suffering from early-onset dementia, she didn't question the request but instead followed the instructions. It wasn't until much later that she admitted the mistake to her son. Had she checked with him first, she would have been told it was a scam, saving her the risk of getting out in public and getting sick, and also the heartache of realizing she'd fallen victim to a scam. Unfortunately, these stories are all too common, and they can happen to anyone - not just the elderly. In addition to the financial loss, many times these scams can also result in the loss of personal information and identity theft.
Community Giving | Company News
Mutual Security Credit Union (MSCU) is continuing a long-standing tradition of awarding scholarships to students in the community to help them reach their scholastic and professional goals.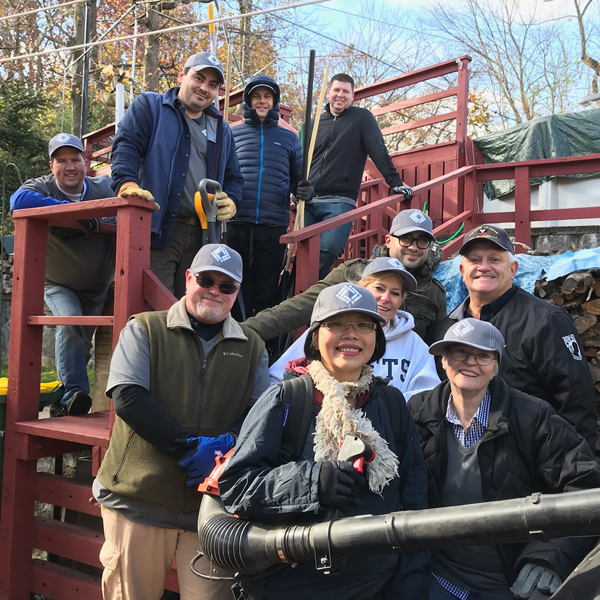 Subscribe to our blog!
You'll get the latest credit union news and updates right to your inbox.
One of the most important parts of setting up a monthly budget is separating needs from wants. Before assigning dollar amounts to any categories, it's important to know which parts of your monthly expenditures are an absolute need, and which items would be nice to include, but are not a necessity. Many people find this particularly challenging, and many even give up on budgeting when they can't move past this step.
You are standing in line at the pharmacy, ready to check out. While fumbling around in your purse for cash or a card, you notice the person in front of you has simply scanned their smartphone across the payment card reader. In a flash, they've paid for their merchandise and are out the door, leaving you feeling like you have been lost in a time warp. How did they do that? It's simple, really. A credit or debit card has been attached to a "digital wallet" which is then recognized by the merchant's payment terminal, authorizing the transaction.
If you've been thinking something along the lines of, "My current house just isn't doing it for my family. We're looking for a house to purchase that is near good schools and in a good neighborhood, but it's taking longer than hoped. I'm a little worried that interest rates are going to go back up before I get a chance to buy. What should I do?" This article is for you!
Fraud Protection | Health & Wellness | ID Theft Protection | Safety
Your phone pings with an incoming text. You swipe it open to find a message from the USPS. They're texting to let you know that the scheduled delivery time for your package has been changed. Unfortunately, though, the message is not from the USPS and you've just been targeted by a scam.
Budgeting | Health & Wellness | Home-Buying
If you're a homeowner in need of a bundle of cash, look no further than your own home. By tapping into your home's equity, you're eligible for a loan with a, generally, lower interest rate and easier eligibility requirements. One way to do this is by opening up a home equity line of credit, or a HELOC. Let's take a closer look at HELOCs and why they can be an excellent option for cash-strapped homeowners.
If you're in the market for a new set of wheels, get ready to experience sticker shock. Prices on new and used cars have soared since the beginning of 2020, and experts aren't expecting them to fall anytime soon. Here's what you need to know about the current auto loan market and how to navigate it successfully.
I'm doing some home renovations this spring, and I'm not sure how to finance it all. Do I take out a loan? Should I just charge all the expenses to my credit card? There are so many options! Which one makes the most sense for my finances?
It's stimulus season and tax season at once, and scammers couldn't be happier. They know that taxpayers are eager to get their hands on their stimulus payments and tax refunds. As consumers are working to file their taxes before the May 17 deadline, all that paperwork and payments mean people may be letting their guard down. For a scammer, nothing could be better!