If you've been keeping up with our blog series on green-energy alternatives, you should have a good understanding of what solar is and an idea of whether or not it's right for you. But once you've determined if it makes sense for you to convert to solar energy, you might feel overwhelmed with the initial costs of installing the technology. I'm here to help you figure out if the costs outweigh any potential future savings.
Cyber Security | Fraud Protection | ID Theft Protection
In today's world, we're connected to the internet all day long—at work, at home, and on-the-go via our mobile devices. And while this is convenient, it also provides hackers and other cyber-criminals with multiple channels to attempt to access our personal information. So in honor of National Cyber Security Month I'll be sharing one tip per week to help ensure you have the knowledge and resources needed to stay safe online.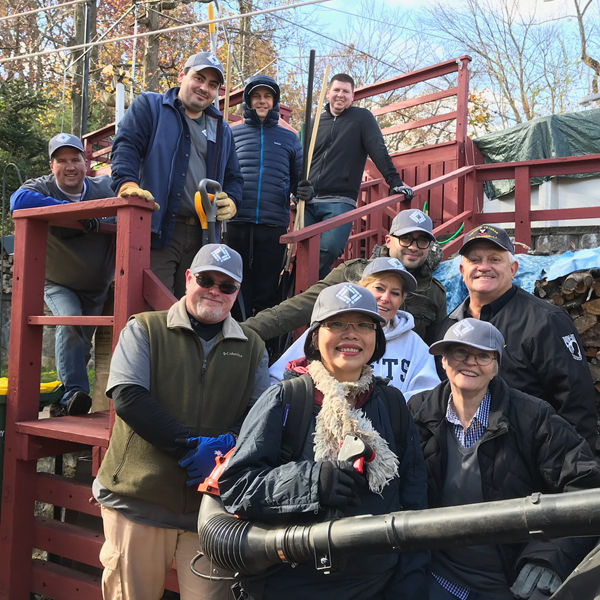 Subscribe to our blog!
You'll get the latest credit union news and updates right to your inbox.
Alternative Energy | Energy Efficiency | Solar
Homeowners all over the United States are opting to go solar. In fact, the U.S. Department of Energy reported that as of February 2016, the number of homes using solar energy hit one million. So if you're thinking about going solar, you're not alone.
Alternative Energy | Energy Efficiency | Solar
Did you know that as of March 31, 2018, over 28,000 homes in Connecticut had gone solar? And installations are still on the rise, placing Connecticut among the top ten energy-efficient states.
When it comes to saving, most of us start out with good intentions. We set a goal, make a plan, and then forgo our rainy day fund to splurge on the latest version of our favorite cell phone.
For the fourth year in a row, our EVP, Hank Baum traveled to the Dominican Republic as part of a mission team that supports the Community in La Romana.
On Friday, June 29, a team of seven employees braved the warm weather to volunteer at Boothe Memorial Park.
Sometimes unexpected emergencies arise—like your car breaking down or your refrigerator calling it quits—and that normally means you're going to have to come up with some money. Many of us end up having to pull out a credit card, get a short-term loan, or borrow from a friend or family member. And while there's nothing wrong with that, you can avoid paying extra in interest and the stress of monthly payments by setting up an emergency fund. Check out these four tips to help you prepare for life's unexpected moments.
Once you've established yourself as a homeowner, you might begin receiving information related to refinancing your home. And you may begin to wonder, what is refinancing and is it right for me? Simply stated, refinancing involves replacing your current mortgage with a new one that offers different rates and terms. The desired outcome is often to have more manageable monthly payments or to pay less interest over the lifetime of the loan. While reasons for refinancing vary, I typically find that homeowners only consider this when they see mortgage rates fall. And while lower rates are definitely something you want to look at, there are other times when refinancing can benefit you regardless of current rates.
At one point or another most of us have been told we need to have a 20-percent down payment when buying a home. But with high amounts of student debt and other financial responsibilities, I see a lot of first-time homebuyers struggling to save that much money. The good news is that if you find yourself in the position of wanting to buy a home and not being able to save 20-percent, there are other options to consider. To help you navigate to the mortgage type that best for you, I've pulled together the pros and cons of the most common alternative—an FHA loan—as well as two other solutions that don't require a 20-percent down.