2018 Most Profitable Time to Sell a Home in 12 Years In 2018 home sellers realized an average home price gain since purchase of $61,000, up from $50,000 last year and up from $39,500 two years ago in 2016 to the highest level since 2006 — a 12-year high, according to a new report from property database curator ATTOM Data Solutions. That $61,000 average home seller profit represented an average 32.6 percent return on investment compared to the original purchase price, up from 27.0 percent last year and up from 21.9 percent in 2016 to the highest average home seller ROI since 2006.
Mutual Security Credit Union Press Release For Release January 14, 2019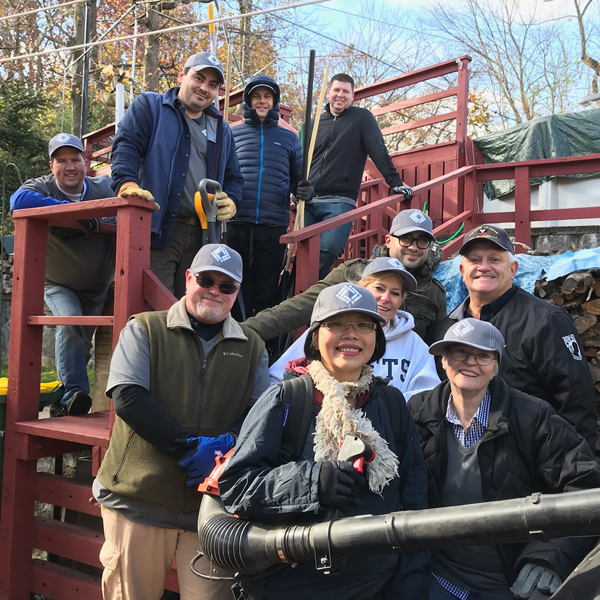 Subscribe to our blog!
You'll get the latest credit union news and updates right to your inbox.
Fraud Protection | ID Theft Protection
Giving to a charity is a wonderful thing any time of the year, especially during the holidays. But as the holiday season approaches, and people increase their giving, scammers find more ways to take advantage of others' goodwill.
When you're trying to save and manage your money, it can be tough to decide the right account to use. Savings accounts are ideal for funds you want to put away for emergency or special purposes, while checking accounts are the way to go for money you'll spend. But, what if you're looking for something that will help you save with the flexibility to spend?
Community Giving | Veterans Day
Our branches may have been closed on Monday, November 12 in recognition of Veterans Day, but our staff was out in full force.
Cyber Security | Fraud Protection | ID Theft Protection | Safety
Phishing—not to be confused with fishing—is an attempt, via fake emails, to fraudulently obtain sensitive information from a victim. Usually the message is disguised as a legitimate request for usernames, passwords, or banking information in order to deceive the recipient.
If you've been keeping up with our blog series on green-energy alternatives, you should have a good understanding of what solar is and an idea of whether or not it's right for you. But once you've determined if it makes sense for you to convert to solar energy, you might feel overwhelmed with the initial costs of installing the technology. I'm here to help you figure out if the costs outweigh any potential future savings.
Cyber Security | Fraud Protection | ID Theft Protection
In today's world, we're connected to the internet all day long—at work, at home, and on-the-go via our mobile devices. And while this is convenient, it also provides hackers and other cyber-criminals with multiple channels to attempt to access our personal information. So in honor of National Cyber Security Month I'll be sharing one tip per week to help ensure you have the knowledge and resources needed to stay safe online.
Alternative Energy | Energy Efficiency | Solar
Homeowners all over the United States are opting to go solar. In fact, the U.S. Department of Energy reported that as of February 2016, the number of homes using solar energy hit one million. So if you're thinking about going solar, you're not alone.
Alternative Energy | Energy Efficiency | Solar
Did you know that as of March 31, 2018, over 28,000 homes in Connecticut had gone solar? And installations are still on the rise, placing Connecticut among the top ten energy-efficient states.