Cyber Security | Fraud Protection | Health & Wellness | Safety
With the pandemic still wreaking havoc on the economy, many people are struggling to pay their monthly bills and meet their debt payments. Unfortunately, scammers are exploiting the financial downturn by tricking unsuspecting victims into paying for debts that don't actually exist, or by using abusive tactics to collect legitimate debts.
Community Giving | Company News | Insider
Mutual Security Credit Union (MSCU) is proud to announce its facilitation in the distribution of $100,000 in grant funding to support 12 local nonprofit organizations as part of the Federal Home Loan Bank of Boston's 2020 Jobs for New England Recovery Grant Program, a relief program designed to help FHLBank members provide financial support to Small Business Administration-defined small businesses and nonprofit organizations that have experienced hardships during COVID-19.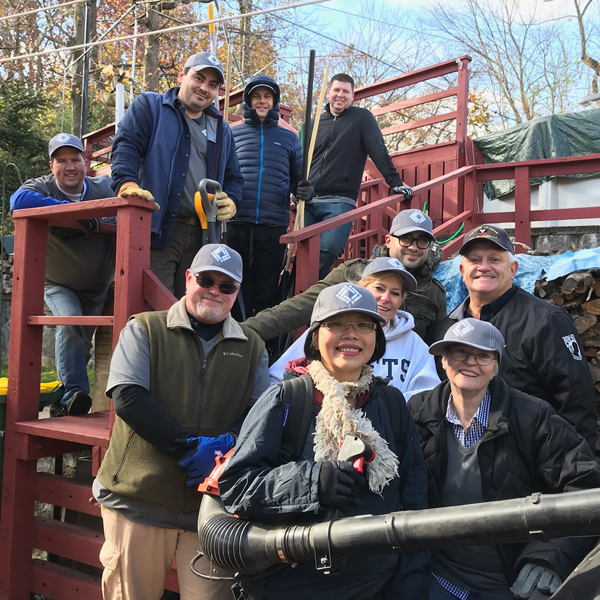 Subscribe to our blog!
You'll get the latest credit union news and updates right to your inbox.
How you protect yourself from identity theft is important. But just as important is how you respond once you suspect your identity has been stolen. Recovering your identity and restoring your financial well-being is stressful and time consuming, and many people who try to do it on their own give up without ever achieving recovery.
Are you ready to stretch those financial fitness muscles? We hope so, because it's time to get financially fit!
With interest rates falling and home prices rising, it's a great time to tap into your home's equity using a home equity loan, but you may be wondering...what's the best way to use these funds?
With age comes responsibility, so if you're a young adult in your 20s or 30s, chances are you've been introduced to the realities of adulthood. While you're excited by all the opportunities life has to offer, you're also aware of your emerging financial responsibility. In the financial realm, the millennial generation (young adults born between 1981 and 1997) faces a unique set of challenges, including a competitive job market and significant student loan debt that can make it difficult to obtain financial stability.
At one time, the only way you could join your company's 401(k) plan, 403(b) plan, or 457(b) plan was to put pen to paper and sign yourself up by filling out the appropriate forms. Now, though, in an effort to help participants increase their retirement savings, more employers have begun enrolling their employees automatically.
Over the last few months, we've taken a deep dive into the dangers of the Dark Web. We continue our series this month by shedding light on how transactions happen in the Dark Web and the criminal enterprise that exists in this mysterious, hidden place. Why is this important? The more you understand about how criminal activity works, the better prepared you will be to protect yourself and your family from this growing threat.
Fraud Protection | Health & Wellness
The COVID-19 pandemic has brought with it a wave of scams, with no signs of slowing down. These scams are also producing a surge of counterfeit bills into circulation. Using cutting-edge technology, scammers create bills that look just like the real thing to the untrained eye. Unfortunately, once counterfeit bills are passed, their new owner can become liable for passing them on to someone else.
Go out into your yard and dig a big hole. Every month, throw $50 into it, but don't take any money out until you're ready to buy a house, send your child to college, or retire. It sounds a little crazy, doesn't it? But that's what investing without setting clear-cut goals is like. If you're lucky, you may end up with enough money to meet your needs, but you have no way to know for sure.