If you're in the market for a new set of wheels, get ready to experience sticker shock. Prices on new and used cars have soared since the beginning of 2020, and experts aren't expecting them to fall anytime soon. Here's what you need to know about the current auto loan market and how to navigate it successfully.
I'm doing some home renovations this spring, and I'm not sure how to finance it all. Do I take out a loan? Should I just charge all the expenses to my credit card? There are so many options! Which one makes the most sense for my finances?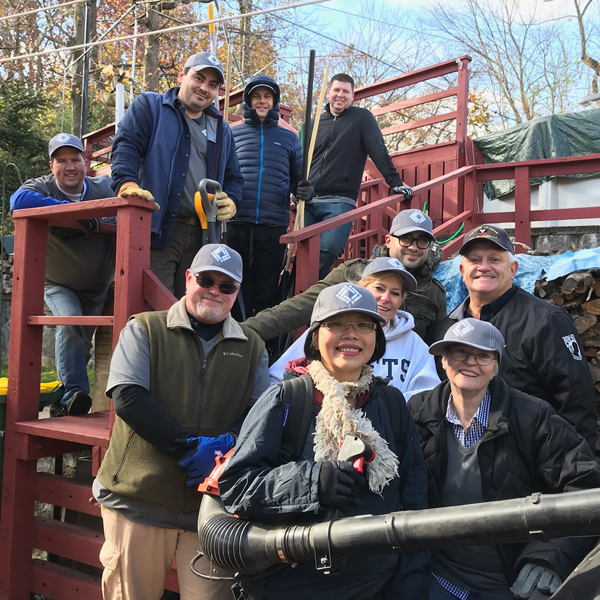 Subscribe to our blog!
You'll get the latest credit union news and updates right to your inbox.
It's stimulus season and tax season at once, and scammers couldn't be happier. They know that taxpayers are eager to get their hands on their stimulus payments and tax refunds. As consumers are working to file their taxes before the May 17 deadline, all that paperwork and payments mean people may be letting their guard down. For a scammer, nothing could be better!
It's springtime! For many that means out with the old and in with the new. Whether it's installing a swimming pool, giving your kitchen a complete makeover, or turning your garage into a guest suite this spring, a personal loan can make it possible. Personal loans may be a better option for homeowners who don't have a great deal of equity in their homes and may not be a good candidate for a fixed Home Equity Loan, or a HELOC.
A home loan, otherwise known as a mortgage, enables you to purchase a house without paying the full price out of pocket at the time of the purchase.
The Criminal Investigation (CI) unit is a special criminal division of the IRS. The CI is tasked with investigating and uncovering tax-related crimes and prosecuting these cases. Each year the CI provides the IRS an annual report detailing their work and highlighting their successes and enforcements related to tax and financial crimes. Why is this important to you? The work of the CI is critical in protecting taxpayers as well as maintaining the integrity of our financial system. Even more importantly, the information uncovered by the CI paints a very clear picture of the criminal activities on the rise and provides each of us an understanding of what to watch out for and how to protect ourselves and our personal information in the future. You can view the CI's full report here for 2020.
If you're receiving a stimulus check as part of the most recent COVID-19 Relief Package, it's more important than ever to consider the coming months and make sure you're using the money wisely. Let our insightful infographic help guide you through your choices as you prioritize how to spend your funds. Access, 5 Smart Ways to Use Your Stimulus Check, for a few strategic tips. If you have questions or would like more details, reach out to a financial professional located at our credit union.
Debt consolidation is the process of moving several (possibly) high-interest debts into a new loan or line of credit. Debt consolidation can help you pay off your debt quicker, with less money going toward overall interest payments.
Thinking about upgrading your current car? Or wondering if you'll be able to afford the home-improvement project on your to-do list? It's that time of year where you may be in the market for an upgrade. We want to help you to enhance your lifestyle and reach your financial goals!
From understanding current market conditions and interest rates, to deciding how much to put down and the right type of mortgage for you, there's a lot to consider. And with all the information available online, and from family and friends, it's hard to know where to start.