Living a life of financial wellness means being happy with a lifestyle that's within your means, but doesn't leave you feeling like you're lacking. At the same time, financial wellness means money choices are governed by discipline and not by emotion. So how do you strike a balance between the two?
It's back-to-school season, but that doesn't mean you need to break your budget. Here's six back-to-school shopping hacks to get you started.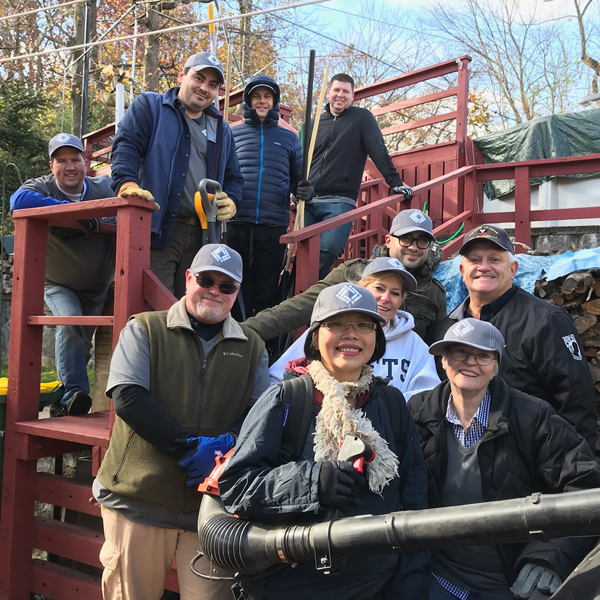 Subscribe to our blog!
You'll get the latest credit union news and updates right to your inbox.
Budgeting | Finances | Savings
"Pay yourself first" is a catchphrase that refers to prioritizing your personal savings above other expenses. To achieve it, savings should be a fixed line on your budget that happens every month without fail.
Budgeting | Finances | Savings
[Now that you've started paying down debt, you and your partner have tackled big money issues, and you've mastered the art of spending mindfully, you're now ready to think beyond your own needs by learning how to pay it forward.]
Budgeting | Finances | Savings
Independence Day sales are over and Labor Day is a month away, but great deals can still be had in August. Here's what to buy and what to skip this month. Buy: Back-to-school supplies Look for weekly deals on school and office supplies at big-box stores, pharmacies and e-tailers this month. Think beyond school – you can stock up on a year's worth of pens and paper for your home printer at a bargain price this August by shopping back-to-school sales.
Auto Loans | Budgeting | Car-Buying | Energy Efficiency | Savings
Q: With gas prices soaring and expected to continue climbing into the foreseeable future, I'm wondering if this is a good time to consider purchasing an electric car. Should I buy an electric vehicle now?
Budgeting | Cyber Security | Economy | Finances | Fraud Protection | Holidays | ID Theft Protection
With prices rising on everything, including hotel stays, record numbers of vacationers are choosing to rent private homes or apartments on sites like Airbnb and Vacation Rentals by Owner (VRBO). Unfortunately, though, vacation rental scams are on the rise as well. Here's all you need to know about these scams and how to avoid them.
Budgeting | Finances | Savings
The days are still long and filled with sunshine. And though retailers would have you think otherwise, school is still a long way off. If you're looking to save on some purchases this month, you can find lots of bargains around Independence Day weekend and beyond. Here's what to buy and what to skip in July.
Q: Is it a good idea to pay for gas with a credit card?
Budgeting | Finances | Financial Wellness | Holidays
Celebrating Memorial Day can cost a pretty penny, but there's no need to spend lavishly to have an epic holiday weekend. Here's how to celebrate Memorial Day on a budget.