Finances | Financial Wellness | Savings
Checking accounts offer a secure, accessible place for your funds. If you are considering opening a checking account at a bank or credit union, or you already have one, here's what you need to know about this account's benefits and how to best manage it.
Company News | Economy | Finances | Financial Wellness | Health & Wellness | Retirement | Savings
The world is changing and so are we! Financial literacy alone is not enough to make sound financial decisions that impact your future. It requires a personalized roadmap, impactful resources, financial literacy along with ongoing support with a Financial Coach. We are proud to be your go-to source for making your financial dreams a reality, through our new Financial Independence Training Program, coming to Mutual Security Credit Union (MSCU) soon. Explore the possibilities: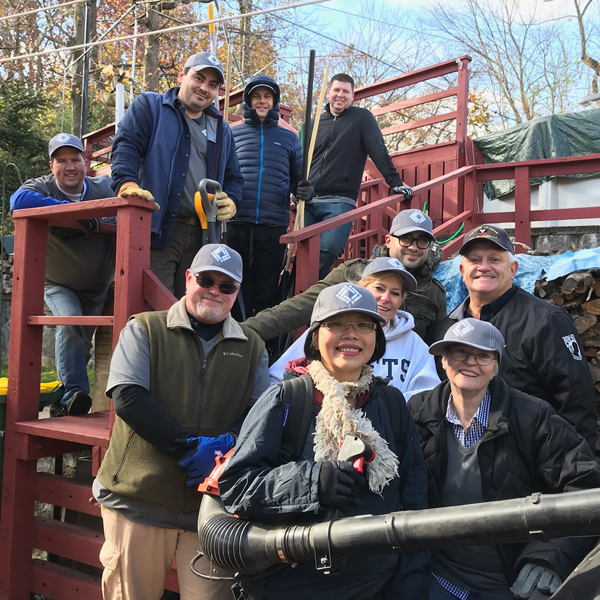 Subscribe to our blog!
You'll get the latest credit union news and updates right to your inbox.
Planning a trip overseas? Airfare will probably be your largest vacation expense. Fortunately, there are many ways to save on airfare to leave you with more to spend while at your destination. Here's a list of five ways to save on airfare.
Company News | Financial Wellness | Insider
Mutual Security Credit Union (MSCU) is a proud grant recipient of the National Credit Union Foundation's Pathways to Financial Empowerment Program. The grant, led by Inclusiv and Neighborhood Trust, will provide the opportunity for MSCU to offer member-centric financial coaching to members and the local community through best-in-class training to employees.
Alternative Energy | Budgeting | Energy Efficiency | Finances | Financial Wellness | Solar
Solar panels can benefit the environment and potentially save the homeowner boatloads of money in energy costs. Thanks to the ever-evolving solar industry and generous government incentives, solar panels are more popular than ever. Here's what to know about going solar.
If you pay with credit cards, you may have noticed that you often get a little fee tacked onto the price of what you're buying. You may be notified about this fee in advance, or it may be an unpleasant surprise. Let's take a closer look at these credit card surcharges and what you, as the consumer, need to know. Why merchants charge "swipe fees" Credit card issuers, like Visa, bill the retailer for the payment service they provide, and the retailers often pass a portion of this charge on to their customers. Swipe fees generally range from 1.5% to 3% of the purchase. Some merchants pass the entire credit card processing cost on to the customer. Others require a minimum sale amount for all credit card purchases. Are credit card surcharges legal? According to a 2017 U.S. Supreme Court ruling, surcharges are protected as a form of free speech. However, there are restrictions on how they can be applied. Merchants are required to: Clearly disclose the fact that there is a surcharge prior to the transaction. Display the credit card surcharge on the receipt. Keep surcharges below 4% of the transaction, or the fee the merchant pays to the credit card companies, whichever is less. Also, the minimum purchase requirement cannot exceed $10. It's also important to note that credit card surcharges are legally protected, but debit card surcharges are not. States on credit card surcharges While it's legal under federal law to add a surcharge to purchases made with credit cards, some states forbid this practice. As of Nov. 1, 2022, the following states, and Puerto Rico, have laws prohibiting merchants from charging these fees: California Colorado Connecticut Florida Kansas Maine Massachusetts New York Oklahoma Texas What happens when a merchant breaks the rules? Often, the merchant is simply unaware of, or does not understand, the latest version of the law. If you find yourself on the consumer end of a broken credit card surcharge law, you can politely let the merchant know. Sometimes, though, the merchant is well aware of the law and consciously chooses to disregard it. You can report violations to the credit card network by calling the number on the back of your card or submitting an online complaint. Credit card surcharges are usually legal, but you need to know your rights as the consumer. Let this guide keep you in the know on credit card merchant fees. Your Turn: Have you ever been charged an illegal swipe fee? Tell us about it in the comments.
Financial Wellness | Holidays | Technology and Finance
Q: What are the best personal finance apps to help me stick to my money resolutions this year? A: As you know, there's always an app for that; whatever "that" is! Here's our review of four of the most popular personal finance apps. Mint A quick look at this app: Function: Full money management Cost: None Free trial: N/A Basic features: The wildly popular money management app lets you track bills, categorize and review your spending and monitor your credit health, all at no cost. Mint excels at providing a complete financial picture in one spot. You can link your credit and debit cards to the app, and Mint will read your transactions, categorize them and show you how you're spending your money. Access your credit score, get a breakdown of how your score is determined and create a budget on the app, too. The big downside to Mint is the ads, which many users find annoying. Personal Capital A quick look at this app: Function: Budgeting and investment tools Cost: Budgeting tool is free. Wealth management costs 0.89% of the balance. Free trial: No Basic features: Allows you to manage your assets and investments along with your everyday spending. Personal Capital shines at investment management. Track your portfolio by account, asset class or individual security and identify new opportunities for diversification and risk management. The disadvantages of Personal Capital include the high cost for wealth management and complicated budgeting features. You Need a Budget A quick look at this app: Function: Budgeting and tracking expenses Cost: $98.99/year or $14.99/month Free trial: Yes Basic features: Import transactions from your checking account and apply them to each budget category to get a full picture of your spending habits. Adjust budgeting categories as necessary and review detailed reports of spending throughout the month. You Need a Budget (YNAB) is an app built around YNAB's famed four rules for improved overall financial health: Give every dollar a job Embrace your true expenses Roll with the punches Age your money The cons of YNAB include a premium subscription price and multiple features that confuse newer users. Prism A quick look at this app: Function: Bill payment and tracking Cost: Free Free trial: N/A Basic features: Track and pay your monthly bills with ease. Prism takes the stress out of paying bills. Sync the app with thousands of billers nationwide, add your bills and Prism will automatically track them for you. You'll get friendly reminders when a bill is nearly due, and you can even use the app to schedule payments several days in advance. Outside of bill payment, Prism is limited in its money management functions. Use this guide to find the perfect apps to help you reach your financial goals. Your Turn: Which apps are you using to help you keep your financial New Year's resolutions? Share them with us in the comments.
Budgeting | Finances | Financial Wellness | Holidays
The holidays are in the rearview, but if you've gone over budget with your spending, it's time to deal with the aftermath, which is coming head-on. Here's how you can get your budget back on track for the new year. Review your holiday spending How much debt did this season's spending set you back? Spend some time crunching the numbers so you have a better idea of what kind of recovery steps you need to take. Choose your recovery process If you've got multiple credit card balances to pay off, you may want to consolidate your debt by taking out a personal/unsecured loan and then using the funds to pay off your credit card debt. You'll have just a single, low interest payment to make each month. Another option is to pay off one credit card bill at a time, maximizing payments on the bill that has the highest balance, or the one with the highest interest rate, until it's completely paid off. Once you've crossed one debt off your list, move on to the next until you're debt-free. Trim your budget It's time to cut that budget down to size! Consider underused subscriptions you can drop, inflated grocery bills you can trim and auto insurance policies that can be swapped for a cheaper plan. The more you trim, the more money you'll free up for paying down debt. Put your holiday resources to work Along with a pile of debt, the holiday season may have left you with some extra cash through work bonuses, tax returns and gift money. Put these resources to work by using a portion of this money, or even all of it, toward paying down your holiday debt. Go on a shopping detox Take a break from the mall this month and resolve to swipe the plastic only for essentials. At the very least, keep impulse purchases to a minimum until your budget recovers. Make a plan for next year's holiday season When you open a Holiday Club Account at Mutual Security Credit Union, you can set up an automatic monthly transfer from your payroll or checking account to feed your holiday savings all year long. If you blew your budget this holiday season, take steps to help your finances recover. Use the tips outlined here to get started. Your Turn: How are you helping your budget recover from the holidays? Share your best tips with us in the comments.
Budgeting | Finances | Financial Wellness | Savings
January begins with a bang, but there are no major shopping holidays once the new year gets going. Of course, you can still pick up great bargains this month, or find that you've overpaid for something when its price drops right after you've purchased it. Here's what to buy and what to skip in January.
Budgeting | Credit Score | Finances | Financial Wellness | Retirement | Savings | Student
ongratulations! You've reached the 12th and final step of the 12 steps to financial wellness. Here, we'll review the previous steps and adjust this part of your financial health plan as necessary.