Budgeting | Financial Wellness | Halloween | Savings
There are no big shopping holidays on the calendar this month, but you can still pick up a scary-good deal in October. Here's what to buy, and what to skip. Buy: Jeans Shop your favorite retailers and check out some new ones you thought you couldn't afford for incredible savings on jeans this month. Skip: Winter apparel Warm-weather wear won't start dropping in price until Thanksgiving at the earliest, and the best markdowns will only appear on shelves around the holidays. Buy: Outdoor gear As the weather cools down and people head indoors, prices on all things outdoor will start dropping. This includes patio furniture, gardening tools, grills, camping gear and so much more. Skip: Cleaning supplies Are you in the market for a new vacuum? Looking to score a deal on a robot sweeper? You're best off waiting a bit until Black Friday. On the biggest shopping day of the year, big-ticket cleaning items get steep discounts. Buy: Halloween costumes and decor As with any holiday, the closer the calendar gets to Halloween, the discounts you'll see on related paraphernalia get steeper. This includes party decor, costumes, yard decorations, candy and more. Skip: Appliances Don't spring for a new oven, refrigerator or washing machine just yet! Being hot Black Friday sales items, you're best off waiting a bit to reduce the amount of money you'll spend on new appliances. Buy: Autumn apparel You can pick up some in-between weather wear this October at super-hot prices. Retailers need to make space for the winter stock, and will be discounting all autumn wear. Take advantage of this by cashing in on fantastic sales. Use this guide to learn what to buy and what to skip in October. Your Turn: Have you picked up any great deals in October? Tell us about it in the comments.
Cyber Security | Financial Wellness | Fraud Protection
Auto warranty scams can lead to financial pain, or even disaster, for an unwary consumer. Here's what to know about these scams and how to stay safe.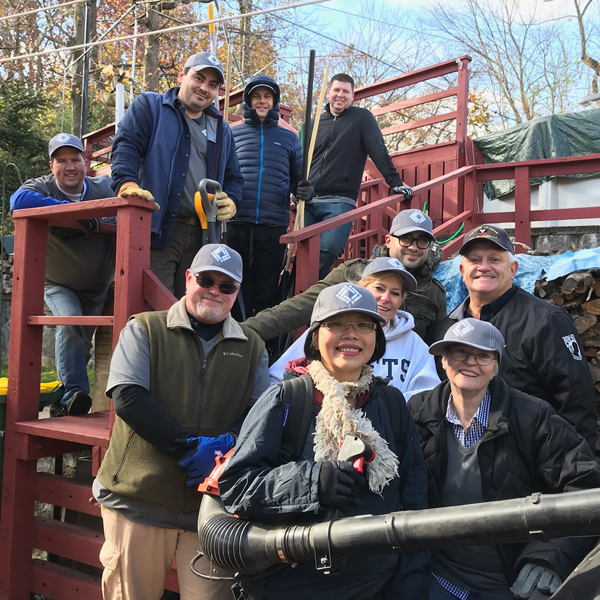 Subscribe to our blog!
You'll get the latest credit union news and updates right to your inbox.
Economy | Finances | Financial Wellness | Savings
With gas prices still rising nationwide, the pain at the pump is real. There isn't much you can do about the price of gasoline, but there are ways you can pay less at the pump. Here are six ways to save on gas. Use cash Many gas stations offer a discount for paying cash, sometimes up to 20 cents per gallon. This can quickly add up when pumping a full tank. Just be careful to have the cash handy when you need it, as you don't want to lose all those savings to ATM fees if using machines not connected to your credit union. Use a rewards program or credit card If you don't like the idea of carrying around tons of cash, but you still want to save at the pump, consider getting a rewards program or credit card. Tread carefully though; not all of them actually benefit the consumer. Find out about a possible annual fee, a rewards cap, membership requirements and the exact redemption value of each reward point before signing up: Check your tire pressure According to the US Department of Energy, a well-inflated tire can save you 15 cents a gallon by boosting your gas mileage by 3%. Check your tires regularly to ensure they're always inflated. To make this easier, consider springing for a tire pressure gauge that will automatically monitor the health of your tires. Use a gas-tracking app In 2022, there's no need to search for the gas station with the best-priced gas. There's an app for that! Popular gas-tracking apps include GasBuddy, Upside and Waze. Using the gas station that's right near your home or workplace might be easy, but taking the extra time to find one that sells gas for less can save you a bundle. Purchase a club membership If you don't already have one, this may be the time to buy a club membership. Costco, Sam's Club and Walmart Plus all offer discounted gas exclusively to members. Of the three, Costco tends to feature gas for the lowest price, up to 34 cents less per gallon than a typical gas station. In today's gas-crazy climate, that's a huge difference. Of course, you'll want to find out how much a club membership will run you before joining. Buy gas at the right time of day If you pump gas during the midday hours, after the sun has been beating down on the gas reservoir all day, the gas has likely expanded. This means you'll be paying the same price for less-dense gas, which won't last as long. Pump when it's cooler outside, typically during the morning or late evening hours, for the densest gas. Use these tips to help save on gas despite the rising cost of fuel. Your Turn: How do you save on the price of gas? Share your best tips and hacks in the comments.
Credit Card | Credit Score | Finances | Financial Wellness
Your credit score is vital to your financial health. This number measures your money management skills, credit capacity and fiscal responsibility. An excellent credit score can open the door to large loans and with better interest rates, as well as employment opportunities and more. Let's explore the best ways to build and maintain an excellent credit score. Have several active credit cards Building and preserving a healthy credit score requires owning a few cards and keeping them active. If you're just starting out, consider signing up for a beginner's card, which generally features easy eligibility requirements and very little available credit. Otherwise, have a minimum of three open cards that you use wisely on a regular basis. Work on paying down debt First, choose your debt-crushing method: The snowball method works by putting all available funds toward paying off the lowest debt first, and then the next-smallest, until all debts are paid off. The avalanche method works the same way, but focuses on paying off the highest interest rate debts in descending order until all are paid off. With the snowball method, you'll get faster results, but may end up paying more in overall interest payments on all debts. Showing the credit bureaus that you're on track to pay off your debt can do wonders for your score. Pay your bills on time Paying credit card bills when, or before, they're due is a major factor in your score. Continually carrying an outstanding balance, and/or owing lots of interest, shows that you can't be counted on to responsibly repay loans. Remember, you can set up automatic monthly payments for your bills so you're always on time. Bring down your credit utilization ratio Another crucial factor in your score, your credit utilization ratio refers to the amount of available credit you use. Keep your utilization under 30%, or even 10% if you can. To that end, make sure you're using just a bit of your available credit each month. In addition, consider accepting offers for increased credit – as long as you know you won't rack up huge bills simply because of having all that credit. Use the tips outlined here to build and maintain a great score. Your Turn: Do you have an excellent credit score? Tell us how you do it in the comments.
Energy Efficiency | Finances | Savings
Purchasing a manufactured or mobile home can be a great way to find an affordable place to call home. However, you'll probably need to fund this big purchase. Unfortunately, most large lenders and banks offer little flexibility in terms, conditions and rates when it comes to financing manufactured or mobile homes. But a credit union, on the other hand, can be a great way to help pay for one of these homes.
Community Giving | Company News
Mutual Security Credit Union's (MSCU) Board Chairman, Bruce Likly, took part in the Pan-Mass Challenge Bike Ride, which supports cancer research and treatment at Dana-Farber Cancer Institute. Bruce, who's an annual rider, raised money to contribute to this year's fundraiser.
Budgeting | Finances | Savings
Get ready for big savings on big-ticket items this September! Retailers want to bring the crowds back after the big back-to-school storm has passed, and to clear the shelves before the holiday season blows in. All that, plus the Labor Day sales, means big savings in September – but not on everything. Here's what to buy and what to skip in September.
Community Giving | Company News | Student
Mutual Security Credit Union (MSCU) would like to congratulate, Mia Piacenza, a 2022 Community Service Scholarship Recipient! Mia has a wealth of community service experience from her role as an AP Ambassador Volunteer to participating in local clean-ups, such as the Oyster Festival Trash Clean up and Campus Clean up in Norwalk, CT. Mia loves giving back but believes sharing knowledge is the greatest way to make an impact in the community. Throughout the summer, Mia volunteered her knowledge and expertise during summer school by helping classmates with their Algebra. Although Algebra comes naturally to Mia, she quickly learned this isn't the case for many of her peers and some of them were falling behind. "Someone or something must have failed these students along the way. So, I set my goal. This goal was to help my classmates rise to the occasion," Mia said. Mia spent the summer working alongside peers, tutoring them one on one and educating them on several algebraic matters. This will lead to several of her peers progressing to the next grade and qualify them to graduate. "As the summer progressed, watching their knowledge extend was heartwarming. I felt like I was making a difference, even in the [smallest] manner, and it became clear that I was essential in helping them." Mia reflected on how their big smiles were after passing their "80 or above mark," which will forever be rewarding to her. She hopes to continue making an impact and helping people around her succeed, whether they are her classmates, teammates or even family members. As Mia heads to college, she is eager to continue helping the community, but this time in a life-saving way. Mia is attending Lehigh University this Fall and aspires to become a Physician's Assistant. On behalf of MSCU, thank you for your service, Mia. Please join us in congratulating Mia on her scholarship award and all her admirable work for our community – The MSCU family is wishing you the best in your college endeavors!
Home-Buying | Safety | Savings
If you're under contract for a new home, you've likely had an inspection conducted on your new home. This inspection is an important part of the home-buying process, and is generally required by the mortgage company. It can help you find any major defects in the home, such as a faulty roof or dying HVAC system, which may prompt you to walk away from the deal. Alternatively, the seller can choose to repair any areas needing major work before the closing.
Community Giving | Company News
Mutual Security Credit Union (MSCU) is proud to announce the winners of our second year's Calendar Photo Contest! There were many spectacular photos submitted in response to this year's theme, "Pets in our Community" that are all deserving a spot on the calendar, which made it very hard to pick only 12.