Norwalk, CT – Mutual Security Credit Union (MSCU) welcomed the public to the Grand Opening and Ribbon Cutting of their new Norwalk branch location at 541 Westport Avenue on October 17, 2019 to coincide with International Credit Union Day, a day that encourages credit unions around the world to raise awareness about the credit union difference and the positive impact credit unions have in our communities.
Branch Events | Community Giving | Company News
Throughout the month of September, people all across America stand together to fight hunger in their community in honor of Hunger Action Month. From food drives to volunteering at local non-profits, individuals dedicate their time and efforts to help find a solution for the nationwide hunger crisis and to make a change in others' lives.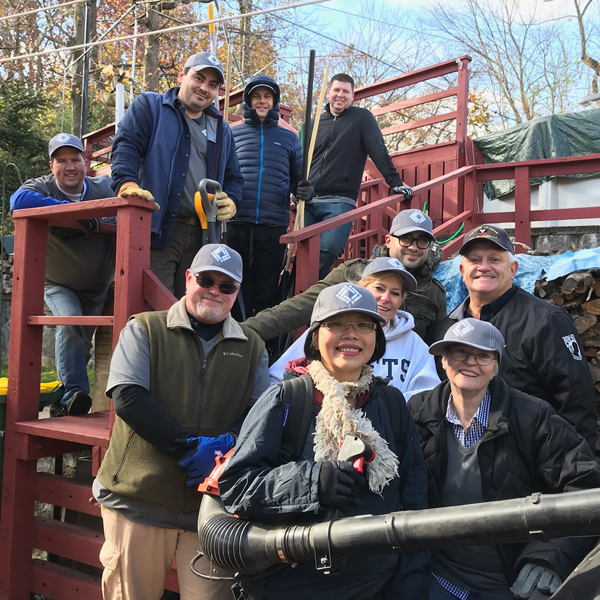 Subscribe to our blog!
You'll get the latest credit union news and updates right to your inbox.
The leaves aren't the only thing changing this Fall. Mutual Security Credit Union is excited to announce we will be relocating our Norwalk branch. We've made many great memories at our current location and the decision to move was not an easy one to make, but ultimately, the choice to relocate was driven by our dedication to enhance our member service opportunities and convenience.
A study from Bankrate shows that the majority of Americans lack the funds to deal with an everyday life emergency.
2 in 3 Millennials Have Credit Card Debt, More Than Double the Number Who Have Student Loans Credit card debt weighs down more millennials' finances than student loans, according to a new report from financial services online marketplace CompareCards.com, which found only 13 percent of millennial credit cardholders are completely debt-free.
About 1 in 6 credit card holders in America's biggest cities carry a balance of $10,000 or more, according to a new report from CompareCards, and none of those cities has a higher percentage of these cardholders than Bridgeport, Connecticut. CompareCards analyzed a representative sample of Americans to see which of the 100 largest metros have cardholders with five-figure credit card balances.
Autotrader Names 10 Best Cars for Recent College Graduates After years of late nights in the library and the local pizza shop, a new set of graduates is finally ready to enter the "real world." Now, they just need the right car to get them there. Against the backdrop of rising car prices and looming student loan debt, the editors at Autotrader have identified the 10 Best Cars for Recent College Graduates in 2019 – options that are affordable and appealing.
2019 Community Service Scholarship Winners Announced
Younger homeowners more often say they rushed through the buying process and have regrets about their mortgage, likely resulting from the challenges young buyers face entering today's expensive housing market. Still, homeowners of all ages are, for the most part, happy with their home purchases, a recent Zillow survey shows.
It's no secret that we have a crisis in the U.S. regarding retirement. The crisis is that so few older people have the funds to retire. A new study finds that this results from a basic lack of understanding (ie, a low "Retirement IQ").