Recent market volatility and concerning global events are causing many investors to consider diversifying their portfolio even further by including annuities as part of their retirement strategy. Why? There are several reasons you might want to consider annuities, including their growth potential, ability to provide guaranteed income and limit losses.
Is 2021 a good time to sell your home? While it appears to be a seller's market, and the perfect time to put your home up for sale, there are many variables to consider before going forward. Below, we've outlined important points to know about today's market so you can make an informed decision about selling your home in 2021. Is it a seller's market now? According to Realtor.com, the current supply of homes on the market is at an all-time low, the likes of which hasn't been seen in more than two decades. This can be attributed to the federal moratorium on foreclosures, as well as the months-long halt on new construction. At the same time, demand for homes is up, as many millennials are entering their peak homebuying years, mortgage rates hit record lows and more people are working from home than ever before. In fact, in 2020, more homes were sold than in any year since 2006, according to data from the National Association of Realtors. Naturally, when demand exceeds supply, prices will go up. Let's take a look at some of the current trends driving this market, as shared by Realtor.com and Redfin.com: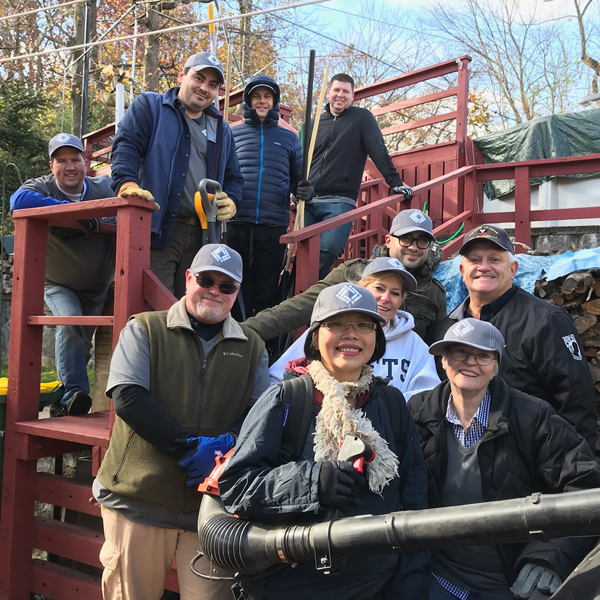 Subscribe to our blog!
You'll get the latest credit union news and updates right to your inbox.
Fraud Protection | Health & Wellness | ID Theft Protection
Hello, summer! It's the season of flip-flops and ice pops, of sun-drenched afternoons and lazy days at the beach. And, unfortunately, summertime is also prime time for scammers. People are more relaxed, schedules are looser and vacationers are traveling in unfamiliar locations. All of this can lead people to let their guard down during the summer, and the scammers know it.
If you're in the market for a new car or truck, you're likely also shopping for an auto loan. Your auto loan will affect your monthly budget for the full term of the loan, so it's important to do your research and make an informed decision before finalizing it. Here's all you need to know about auto loans and how to choose the one that's best for you. How do auto loans work? Auto loans make it possible for consumers to purchase a new car without having all the cash on hand when buying. With a car loan from a financial institution or private lender, you'll receive the funds you need to purchase the vehicle in one lump sum, which you'll pay a portion of back each month, with interest, over the term of the loan, which generally lasts 5-7 years. Where do I apply for an auto loan? There are two primary sources for auto loans:
Fraud Protection | Health & Wellness | ID Theft Protection
It happened in the midst of the lockdown. Dan and his family were unable to visit their aging mother due to COVID-19 concerns. While being isolated from her family and friends, Dan's mother received a phone call. An unknown person convinced her to go to the nearest Dollar General store and purchase $2,000 in gift cards, and provide the gift card numbers to him over the phone. Suffering from early-onset dementia, she didn't question the request but instead followed the instructions. It wasn't until much later that she admitted the mistake to her son. Had she checked with him first, she would have been told it was a scam, saving her the risk of getting out in public and getting sick, and also the heartache of realizing she'd fallen victim to a scam. Unfortunately, these stories are all too common, and they can happen to anyone - not just the elderly. In addition to the financial loss, many times these scams can also result in the loss of personal information and identity theft.
Community Giving | Company News
Mutual Security Credit Union (MSCU) is continuing a long-standing tradition of awarding scholarships to students in the community to help them reach their scholastic and professional goals.
One of the most important parts of setting up a monthly budget is separating needs from wants. Before assigning dollar amounts to any categories, it's important to know which parts of your monthly expenditures are an absolute need, and which items would be nice to include, but are not a necessity. Many people find this particularly challenging, and many even give up on budgeting when they can't move past this step.
You are standing in line at the pharmacy, ready to check out. While fumbling around in your purse for cash or a card, you notice the person in front of you has simply scanned their smartphone across the payment card reader. In a flash, they've paid for their merchandise and are out the door, leaving you feeling like you have been lost in a time warp. How did they do that? It's simple, really. A credit or debit card has been attached to a "digital wallet" which is then recognized by the merchant's payment terminal, authorizing the transaction.
If you've been thinking something along the lines of, "My current house just isn't doing it for my family. We're looking for a house to purchase that is near good schools and in a good neighborhood, but it's taking longer than hoped. I'm a little worried that interest rates are going to go back up before I get a chance to buy. What should I do?" This article is for you!
Fraud Protection | Health & Wellness | ID Theft Protection | Safety
Your phone pings with an incoming text. You swipe it open to find a message from the USPS. They're texting to let you know that the scheduled delivery time for your package has been changed. Unfortunately, though, the message is not from the USPS and you've just been targeted by a scam.