Cyber Security | Financial Wellness | Fraud Protection | ID Theft Protection
When it comes to convenience, service and scale of products, nothing beats Amazon. Unfortunately, though, scammers leverage Amazon's reputation in many unique ways. Here are five Amazon-related scams you need to know about.
1. Educate yourself Learn all about the history of the LGBTQ+ community, its history and challenges. 2. Donate Give back to the LGBTQ+ community by donating to an affiliated nonprofit. 3. Increase LGBTQ+ inclusivity in the workplace If your workplace does not have a culture that promotes LGBTQ+ inclusivity, speak to your manager about ways the company can be more inclusive to this community. 4. Watch a documentary on the Stonewall Riots Learn how it all began by watching an informative documentary on the Stonewall Riots and the events that preceded and followed them, like "Stonewall Forever" or "Stonewall Uprising". 5. Be supportive If you have reason to believe that someone you know is LGBTQ+, be a supportive friend as they pursue their journey.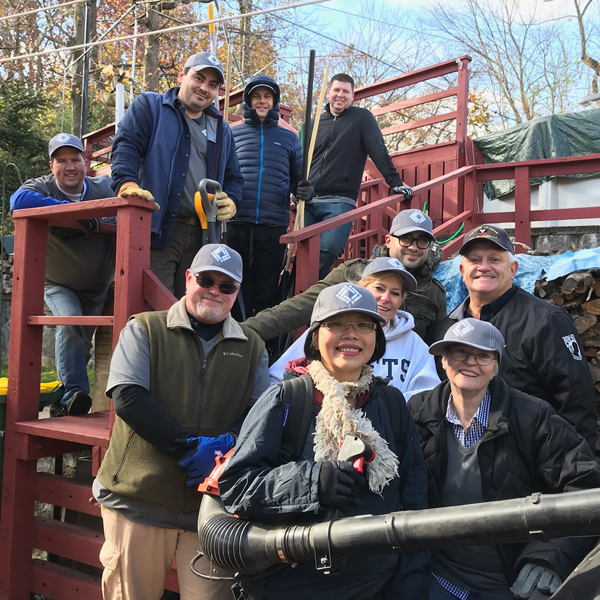 Subscribe to our blog!
You'll get the latest credit union news and updates right to your inbox.
Budgeting | Financial Wellness | Holidays | Savings | Travel
It's summertime! Get ready for long, lazy days filled with moments that are sure to become priceless memories you and your family will treasure forever. And the best news? It doesn't have to cost a lot. Here are 50 budget-friendly activities to try this summer.
Budgeting | Economy | Financial Wellness | Savings
It's great to get away from the daily grind, but budgets never go on vacation. But, good news! A vacation budget will actually make your trip more relaxing. When you know exactly how much money you have to spend in each expense category while on vacation, you don't have to stress about how you'll pay for this getaway when you get back to real life.
Budgeting | Economy | Finances | Financial Wellness | Savings
Q: Is all debt bad? Does good debt actually exist?
Branch Events | Company News | Holidays
In 1992, the month of May was officially designated as Celebrating Asian American, Native Hawaiian & Pacific Islander (AANHPI) Heritage Month. Of all calendar months, May was chosen for a celebration of AANHPI heritage to commemorate the immigration of the first Japanese to the U.S. in May of 1843, as well as the completion of the transcontinental railroad in May of 1869, which was made possible by thousands of Chinese laborers.
Finances | Health & Wellness | Safety | Savings
For many, the mere mention of the word "money" sparks feelings of stressed anxiety. At the same time, living a financially responsible life can help one maintain optimal mental health. With May being Mental Health Awareness Month, this is the perfect time to take a look at the connection between money and mental health.
Fraud Protection | Home-Buying | Safety
The months leading up to the purchase of a new home are super-busy. There's so much to do!
Fraud Protection | ID Theft Protection | Safety
Q: How can I tell if my computer has a virus? A: Computer viruses and malware can be a nightmare. Let's explore the common signs of computer infections and some ways to prevent them from disrupting your computer. Sluggish performance If your computer is suddenly operating in slo-mo, it may be infected by a virus. Computer viruses typically utilize a computer's processing power for malicious activities. If you notice big changes in your computer's performance, run a virus scan. Pop-up ads If your computer starts displaying pop-up ads while you're browsing the internet or using other programs, it's a sign that it may have a virus. Pop-up ads can lead to malware installation or other malicious activities. If you're seeing pop-up ads, avoid clicking on them and run a virus scan as soon as possible. Strange, new programs If you notice new programs on your computer, it's possible that your computer has a virus. These programs may be malware that is designed to perform malicious activities. Uninstall these programs immediately and run a virus scan. Sudden crashes and freezes Viruses can overload a computer's resources or modify critical system files, which can lead to frequent crashes and freezes. If your computer is crashing or freezing frequently, it may indicate that it has a virus. Run a virus scan as soon as possible. Strange network activity A virus may be using your computer's network resources to perform malicious activities. If you notice unusual network activity, such as your internet connection slowing down or unusual data usage, run a virus scan and check for any unusual programs or processes running in the background. Changes to browser settings A computer virus may modify your browser settings to redirect you to malicious websites or display more ads. If your web browser's homepage or search engine has changed without your consent, it may be an indication of a virus. Reset your browser settings to their default settings and run a virus scan. Missing files A virus can delete or modify your files to perform malicious activities. If you notice that some of your files are missing or have been modified without your knowledge, it's possible that your computer has a virus. How can I protect my computer from a virus? Install antivirus software and update it on a regular basis Avoid downloading files from untrusted sources Don't click on suspicious links or pop-up ads Keep your operating system and other software up-to-date Use strong and unique passwords across all your online accounts Use a VPN when on public Wi-Fi If any of the signs of a computer virus listed above are present on your computer; run your device through a virus scan. Follow the prevention tips to keep your computer safe!
Budgeting | Financial Wellness | Savings | Travel
Looking to save on vacation costs? One of the best ways to do so is to smartly choose your destination. Here's how to find a budget-friendly trip of a lifetime! Set a budget To keep vacation costs down, pre-set an amount to spend. You can choose to blow a lot of money on airline tickets to get there, but then you'll need to spend less on lodging, food or attractions. Work out your complete vacation budget before choosing a spot so you have enough money left to spend in other categories. Pick your top priorities Narrow down what's most important to you in a vacation destination. Are you set on jetting off to Europe? Do you need to travel somewhere family-friendly? Or, are you willing to visit any city or state that's not your own? Jot down your priorities in order of importance, and when choosing a vacation destination, look for those that satisfy as many of your first few priorities as possible. Consider vacationing close to home To save big on your vacation, consider traveling somewhere close to home. You may be able to find fascinating attractions and sites just two or three states away. You'll likely save a day or two in travel time as well, giving you more time to enjoy your vacation. Look for deals and discounts One of the best ways to save money on your vacation is to take advantage of deals and discounts. Many travel companies offer promotions, such as discounted airfare, hotel packages or all-inclusive deals. Consider alternative accommodations You can save a boatload of money by staying at an Airbnb instead of a hotel. Be sure to do your research well to avoid getting scammed. Choose a budget-friendly destination Look for vacation hotspots that are known to be budget-friendly. This includes countries with a low cost of living, like Nepal and India, as well as areas that offer inexpensive hotel stays and free or low-cost attractions. By following these tips, you can find a destination that ensures the trip of a lifetime without breaking your budget!