Budgeting | Economy | Financial Wellness | Savings
The biggest shopping month of the year is here! Before you start charging up a storm, though, remember that not all "Black Friday Deals" are really worthy of the label. Here's what to buy and what to skip in November.
Economy | Financial Wellness | Holidays | Savings
Q: The holidays always have me worried about money. With inflation soaring, I'm more stressed than ever. How can I save on my holiday shopping this year?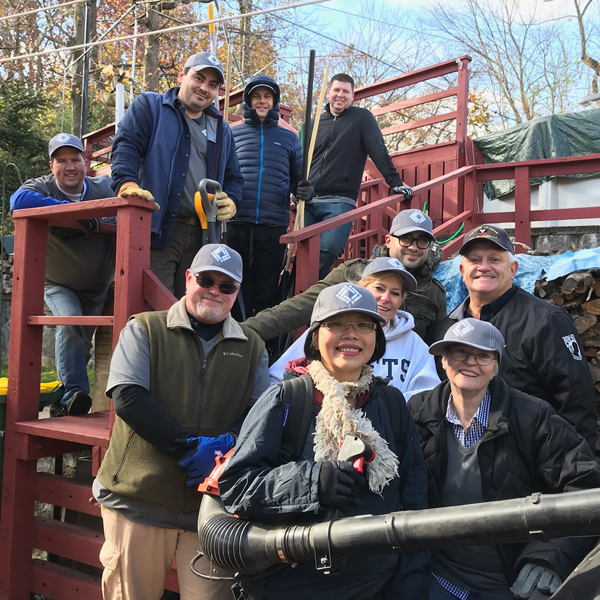 Subscribe to our blog!
You'll get the latest credit union news and updates right to your inbox.
Finances | Financial Wellness | Retirement
Q: My parents are aging and I believe they can use help in managing their everyday expenses, and may eventually need a proxy. How can I best help my parents with their finances?
Democracy is a privilege that's upheld by the election process. But scammers are out to hijack this process and cause havoc throughout election season. Here are three scams to watch out for this time of year.
Budgeting | Finances | Financial Wellness | Retirement | Savings
It's never too early – or too late – to start planning for your retirement. However, the more time you allow for your savings to grow, the bigger the nest egg you'll have when it's time to cash in.
In honor of Hispanic Heritage Month, MSCU celebrated the richness of Hispanic culture on Tuesday, October 3rd with our Taco Tuesday & Art Mosaic. The day was a symbol of MSCU's commitment to Diversity, Equity, and Inclusion (DEI), while actively merging the history and present day impact of art, culture, and local business.
Community Giving | Company News
Mutual Security Credit Union was honored to receive the 2022 Father Cascia Service Award, presented by the St. Vincent DePaul Mission of Waterbury, for our remarkable dedication to uplifting the community. The community enjoyed a fun-filled evening of dinner, music, and a silent auction to commemorate the awards on Thursday, September 22nd.
Community Giving | Company News
We are thrilled to announce a Mutual Security CU Reward Card Member was selected to win $5,000, as part of the PSCU 2022 Credit Union Give Back Sweepstakes. Longtime member, H. Gonzalez, was eligible in the giveaway drawing for simply using his CU Rewards Card. Gonzalez, who is a MSCU member since 1980, will receive $5000 to use as he wishes. After our Card Services team reached out to him to share the great news, Gonzalez said he felt "happy and surprised" that he had won something! He plans on using the unexpected giveaway to pay medical bills, after recently experiencing a health issue in the beginning of September. The remaining amount will go towards his savings, in case of an emergency. The Give Back Sweepstakes, which began in July, is an initiative ran by PSCU to show how much Credit Unions appreciate and care for members. To qualify, members with a CU Rewards Card were required to use their debit and credit card a minimum of four times per week. This then automatically adds members into the drawing for a chance to win $5,000 to use as they please. There are no strings attached and still an opportunity for card members to win. Simply use the card as normal now through Sunday, October 30th, 2022. For full details about the sweepstakes, visit: https://cugivebacksweepstakes.com/.
Budgeting | Financial Wellness | Halloween | Savings
There are no big shopping holidays on the calendar this month, but you can still pick up a scary-good deal in October. Here's what to buy, and what to skip. Buy: Jeans Shop your favorite retailers and check out some new ones you thought you couldn't afford for incredible savings on jeans this month. Skip: Winter apparel Warm-weather wear won't start dropping in price until Thanksgiving at the earliest, and the best markdowns will only appear on shelves around the holidays. Buy: Outdoor gear As the weather cools down and people head indoors, prices on all things outdoor will start dropping. This includes patio furniture, gardening tools, grills, camping gear and so much more. Skip: Cleaning supplies Are you in the market for a new vacuum? Looking to score a deal on a robot sweeper? You're best off waiting a bit until Black Friday. On the biggest shopping day of the year, big-ticket cleaning items get steep discounts. Buy: Halloween costumes and decor As with any holiday, the closer the calendar gets to Halloween, the discounts you'll see on related paraphernalia get steeper. This includes party decor, costumes, yard decorations, candy and more. Skip: Appliances Don't spring for a new oven, refrigerator or washing machine just yet! Being hot Black Friday sales items, you're best off waiting a bit to reduce the amount of money you'll spend on new appliances. Buy: Autumn apparel You can pick up some in-between weather wear this October at super-hot prices. Retailers need to make space for the winter stock, and will be discounting all autumn wear. Take advantage of this by cashing in on fantastic sales. Use this guide to learn what to buy and what to skip in October. Your Turn: Have you picked up any great deals in October? Tell us about it in the comments.