During this season of financial uncertainty, it may be tempting to dip into your retirement accounts to get by. Or, maybe you're an older worker who's experienced job loss and are wondering if you should claim Social Security at age 62 rather than wait until full retirement age. Before making any major decisions that could have implications on your long-term retirement goals, access our helpful guide, 5 Tips to Reach Your Retirement Goals During Uncertain Times. If you have any questions or concerns about meeting your retirement goals, reach out to a financial professional located at our credit union.
Both literally and figuratively, planning ahead can pay off. It's important to think about your future now so you can enjoy it to the fullest down the road. A financial professional can evaluate your current financial situation and help you make the most out of your financial plan.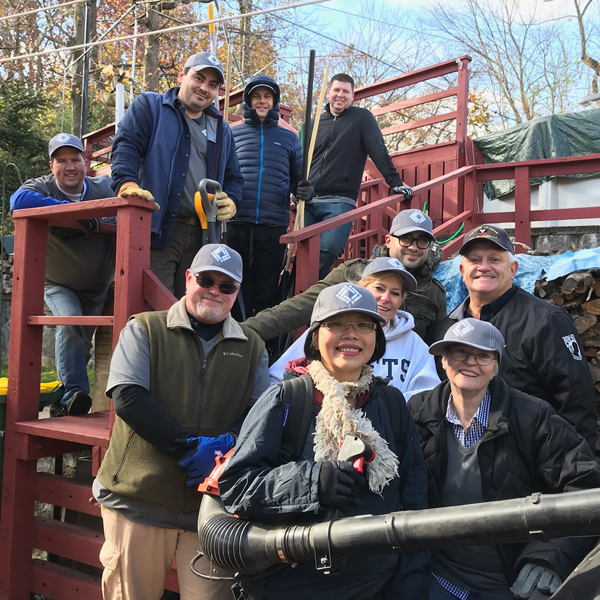 Subscribe to our blog!
You'll get the latest credit union news and updates right to your inbox.
Cyber Security | ID Theft Protection | Safety
Your passwords are like the keys to your life. And when it seems like there's another big security breach every week, you want to be absolutely sure your passwords are strong and safe. After all, with just a few keystrokes, a scammer can have full access to your personal information, financial accounts, social media pages and so much more.
Individual Americans spend hundreds of dollars a year and at least as many hours on keeping themselves physically fit — but too many people neglect their financial health. Just like physical health, being financially fit is crucial to your wellbeing, your future and your quality of life.
You want to retire comfortably when the time comes. You also want to help your child go to college. So how do you juggle the two? The truth is, saving for your retirement and your child's education at the same time can be a challenge. But take heart — you may be able to reach both goals if you make some smart choices now.
You know how important it is to plan for your retirement, but where do you begin? One of your first steps should be to estimate how much income you'll need to fund your retirement. That's not as easy as it sounds, because retirement planning is not an exact science. Your specific needs depend on your goals and many other factors.
Recent market volatility and concerning global events are causing many investors to consider diversifying their portfolio even further by including annuities as part of their retirement strategy. Why? There are several reasons you might want to consider annuities, including their growth potential, ability to provide guaranteed income and limit losses.
Is 2021 a good time to sell your home? While it appears to be a seller's market, and the perfect time to put your home up for sale, there are many variables to consider before going forward. Below, we've outlined important points to know about today's market so you can make an informed decision about selling your home in 2021. Is it a seller's market now? According to Realtor.com, the current supply of homes on the market is at an all-time low, the likes of which hasn't been seen in more than two decades. This can be attributed to the federal moratorium on foreclosures, as well as the months-long halt on new construction. At the same time, demand for homes is up, as many millennials are entering their peak homebuying years, mortgage rates hit record lows and more people are working from home than ever before. In fact, in 2020, more homes were sold than in any year since 2006, according to data from the National Association of Realtors. Naturally, when demand exceeds supply, prices will go up. Let's take a look at some of the current trends driving this market, as shared by Realtor.com and Redfin.com:
Fraud Protection | Health & Wellness | ID Theft Protection
Hello, summer! It's the season of flip-flops and ice pops, of sun-drenched afternoons and lazy days at the beach. And, unfortunately, summertime is also prime time for scammers. People are more relaxed, schedules are looser and vacationers are traveling in unfamiliar locations. All of this can lead people to let their guard down during the summer, and the scammers know it.
If you're in the market for a new car or truck, you're likely also shopping for an auto loan. Your auto loan will affect your monthly budget for the full term of the loan, so it's important to do your research and make an informed decision before finalizing it. Here's all you need to know about auto loans and how to choose the one that's best for you. How do auto loans work? Auto loans make it possible for consumers to purchase a new car without having all the cash on hand when buying. With a car loan from a financial institution or private lender, you'll receive the funds you need to purchase the vehicle in one lump sum, which you'll pay a portion of back each month, with interest, over the term of the loan, which generally lasts 5-7 years. Where do I apply for an auto loan? There are two primary sources for auto loans: