Creating a budget and deciding to stick to it is easy; it's actually carrying through on your plan that's the hard part. For too many people, financial responsibility ends at having good intentions and real life gets in the way of all well-laid plans. A large part of the discrepancy between what they want to do and what they actually do is caused by their failure to spend mindfully. When every indulgence and impulse buy is just a swipe away, it can be super-challenging to rein in that spending instinct – but it is possible. Here's how to learn the art of mindful spending.
Cyber Security | Fraud Protection | Health & Wellness | ID Theft Protection | Safety | Technology and Finance
Scammers will capitalize on anything to pull off another ruse, even the special bond between a grandparent and grandchild. Grandparent scams are not new, but they have gotten a lot more sophisticated in recent years, so they can be difficult to spot. Here's what you need to know about grandparent scams and how to avoid them.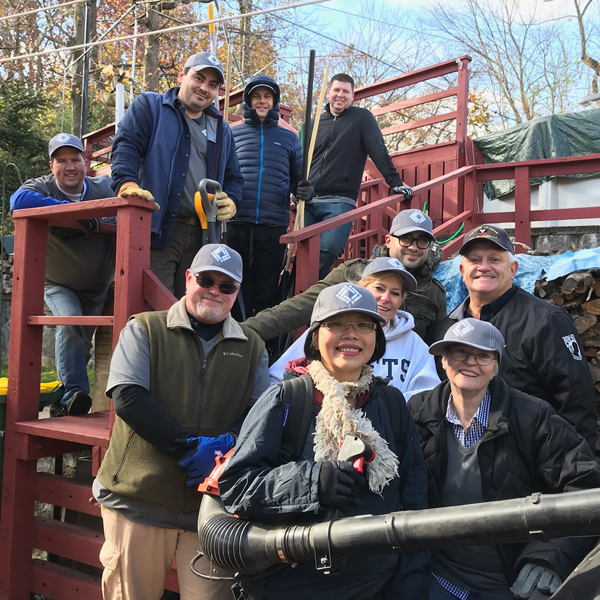 Subscribe to our blog!
You'll get the latest credit union news and updates right to your inbox.
Cyber Security | Finances | Fraud Protection | ID Theft Protection | Safety | Student | Technology and Finance
It's an amazing employment opportunity – or is it? Scammers often hijack the job market and ensnare hopeful job seekers into their schemes. If you're job-hunting, it's a good idea to review the way these scams play out and how you can avoid them. To help you out, we've put together a short primer on what you need to know to stay safe from job scams.
It's time to show Mom how much she means to you! If the idea of Mother's Day brings thoughts of pricey chocolates, flowers and other gifts, along with a busted budget, you may be going about this the wrong way. No worries, though; we can help. Here's a list of six ways you can show your mom how much you care without draining your wallet.
Budgeting | Finances | Health & Wellness | Savings
Did you know that choosing to bring your own lunch to work each day can save up to $3,000 a year? Each takeout lunch can easily cost $12 more than a homemade meal. If you'd put that money into an index fund and contribute to it for 25 years, you can save $500,000!
Scammers never take a break from dreaming up new ways to con people out of their money. Recently, they've even been hijacking QR codes to pull scams on innocent victims. Here's all you need to know about QR code scams and how to avoid them.
Talking finances with your partner may not be your idea of a shared romantic moment, but communicating openly about how you manage your money is a crucial part of having an honest and trusting relationship. It's fairly common knowledge that arguing about money is the leading cause of divorce in the U.S., and no one wants to be the next statistic. Unfortunately, though, people often grow defensive when discussing the ways they choose to spend their money. How, then, can two partners have a calm, productive discussion about money? Here are six tips we've compiled to help guide you in this super-important conversation.
Winter is on its way out, and spring is on its way in. That means it's time to stop hibernating and get outside! Before you do, though, you'll need to help your home recover from the damage incurred during winter and take steps to prepare it for spring. Don't stress about what you need to do; just follow our lead with these six steps for preparing your home for spring.
The rising inflation rate, once determined to be a transitory and natural consequence of pandemic lockdowns, now appears to be here to stay, given that headlines announced a 7% increase in the consumer price index (CPI) in the beginning of 2022. To help control prices, the Federal Reserve will likely increase interest rates this year, possibly up to four times in total.
ID Theft Protection | Tax Season
During last year's tax season, it seemed unlikely that we would still be dealing with the COVID-19 pandemic when filing again this year. However, as the world continues to react to the virus, scammers are adapting their techniques to steal your money. With the increase in the number of transactions with the IRS this year (including child tax credit pre-payments, economic stimulus payments, and federal unemployment), the door has also become more widely open to thieves attempting to steal your tax benefits and your identity.