The news from the real estate market can be confusing. What do you need to know as a buyer, a seller, or just an American citizen, about today's real estate market? Trends and stats in real estate are constantly changing, especially during the unstable economy of COVID-19. Here's all you need to know about the real estate market today.
With the holiday shopping behind us take some time to reflect on your shopping habits! We've all been there. Maybe it's that I-gotta-have-it urge that overtakes us when we see a pair of designer jeans. Maybe it's that shrug as we reach for the $6 cup of overrated coffee that says "I deserve this." Or maybe it's that helpless feeling as the end of the month draws near and we realize we've outspent our budget — again. What makes us overspend? Let's take a look at five common reasons and how we can overcome them.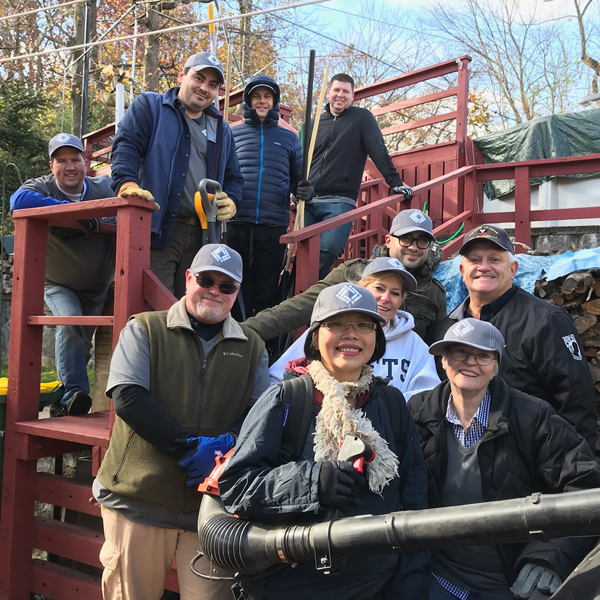 Subscribe to our blog!
You'll get the latest credit union news and updates right to your inbox.
When you stop by your credit union, you'll be greeted with friendly, familiar faces and representatives who care. Our team is always ready and willing to help you with whatever you need – whether it's a question about your checking account, some personal finance advice or direction in a major life purchase. Meet Lillie Davis, Branch Manager at the Stratford location.
To help you determine the most financially responsible course of action to take with your stimulus check, Mutual Security Credit Union has compiled a list of advice and tips from financial experts and advisers on how to use this money.
What a year it's been. Looking back to my first message to you as CEO almost 12 months ago, I wrote about the mountains we each were preparing to conquer. No matter our background, beliefs, or positions on topics in our country – we can likely agree that this year has been harder to climb than we all expected. But despite all the challenges of 2020, one thing is for certain…MSCU never took our eye off you, our members.
Fraud Protection | ID Theft Protection | Safety
Uh oh — you've been hacked! Finding out someone has cracked open your accounts and helped themselves to your information can be alarming, but there are ways to mitigate the damage while jump-starting your recovery process. Here are five steps to take after being hacked.
'Tis the season to be jolly, but many of us may be feeling grinchy this year. With the pandemic still a looming threat to our health and happiness, the economy still a hot mess and so many of our favorite seasonal activities canceled, getting into the holiday spirit can be challenging.
The rise of online shopping during the pandemic has led to a proportional increase in online fraud and scams. As the Holiday season approaches, we want to make sure you are armed with the knowledge and the skills to protect yourself. With a little awareness, you can avoid online shopping fraud as the busiest time of the year for retail shopping is shifting into high gear.
Cyber Security | Fraud Protection | Health & Wellness | Safety
With the pandemic still wreaking havoc on the economy, many people are struggling to pay their monthly bills and meet their debt payments. Unfortunately, scammers are exploiting the financial downturn by tricking unsuspecting victims into paying for debts that don't actually exist, or by using abusive tactics to collect legitimate debts.
Community Giving | Company News | Insider
Mutual Security Credit Union (MSCU) is proud to announce its facilitation in the distribution of $100,000 in grant funding to support 12 local nonprofit organizations as part of the Federal Home Loan Bank of Boston's 2020 Jobs for New England Recovery Grant Program, a relief program designed to help FHLBank members provide financial support to Small Business Administration-defined small businesses and nonprofit organizations that have experienced hardships during COVID-19.