Beyond the listed rent, U.S. renters can spend $3,420 a year on costs associated with moving into and living in a rental, according to a new analysis from rental search platform HotPads.
Health & Wellness | Home-Buying
Spring Cleaning Time of Year As the timing for spring cleaning approaches, and the Marie Kondo movement continues to inspire people to clean out things they no longer use, a survey from OfferUp – a mobile marketplace for local buyers and sellers -- found that half of Americans plan to resell their gently used goods to support their income this year.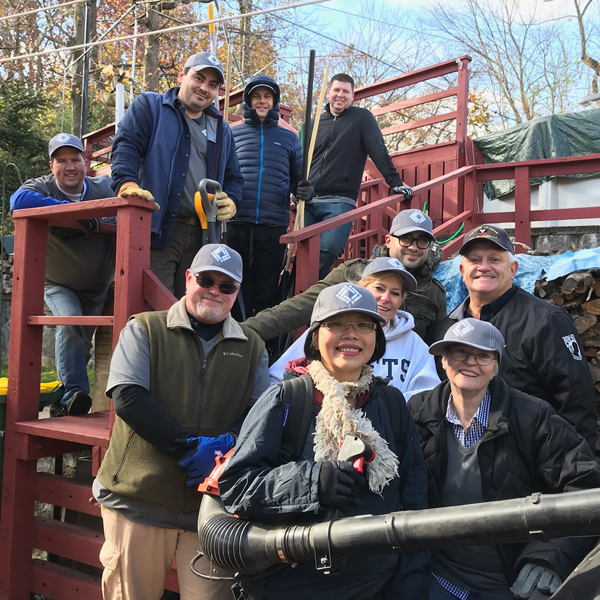 Subscribe to our blog!
You'll get the latest credit union news and updates right to your inbox.
At one point or another most of us have been told we need to have a 20-percent down payment when buying a home. But with high amounts of student debt and other financial responsibilities, I see a lot of first-time homebuyers struggling to save that much money. The good news is that if you find yourself in the position of wanting to buy a home and not being able to save 20-percent, there are other options to consider. To help you navigate to the mortgage type that best for you, I've pulled together the pros and cons of the most common alternative—an FHA loan—as well as two other solutions that don't require a 20-percent down.
2018 Most Profitable Time to Sell a Home in 12 Years In 2018 home sellers realized an average home price gain since purchase of $61,000, up from $50,000 last year and up from $39,500 two years ago in 2016 to the highest level since 2006 — a 12-year high, according to a new report from property database curator ATTOM Data Solutions. That $61,000 average home seller profit represented an average 32.6 percent return on investment compared to the original purchase price, up from 27.0 percent last year and up from 21.9 percent in 2016 to the highest average home seller ROI since 2006.
Mutual Security Credit Union Press Release For Release January 14, 2019
Fraud Protection | ID Theft Protection
Giving to a charity is a wonderful thing any time of the year, especially during the holidays. But as the holiday season approaches, and people increase their giving, scammers find more ways to take advantage of others' goodwill.
When you're trying to save and manage your money, it can be tough to decide the right account to use. Savings accounts are ideal for funds you want to put away for emergency or special purposes, while checking accounts are the way to go for money you'll spend. But, what if you're looking for something that will help you save with the flexibility to spend?
Community Giving | Veterans Day
Our branches may have been closed on Monday, November 12 in recognition of Veterans Day, but our staff was out in full force.
Cyber Security | Fraud Protection | ID Theft Protection | Safety
Phishing—not to be confused with fishing—is an attempt, via fake emails, to fraudulently obtain sensitive information from a victim. Usually the message is disguised as a legitimate request for usernames, passwords, or banking information in order to deceive the recipient.
If you've been keeping up with our blog series on green-energy alternatives, you should have a good understanding of what solar is and an idea of whether or not it's right for you. But once you've determined if it makes sense for you to convert to solar energy, you might feel overwhelmed with the initial costs of installing the technology. I'm here to help you figure out if the costs outweigh any potential future savings.