MSCU is proud to partner with the industry experts at BMW of Ridgefield and BMW of Bridgeport to offer financing to their customers. Regular maintenance on your vehicle is like going to the dentist for cleaning or your doctor for a physical. Having regular maintenance performed is necessary to keep your vehicle running correctly and safely, as well as extend the life of your vehicle and help it retain value.
Mutual Security Credit Union is pleased to announce that Member Service Representative Christopher Isaacs has been selected to attend Crash the GAC 2020 by The Cooperative Trust and Credit Union National Association to represent the state of Connecticut and Mutual Security Credit Union!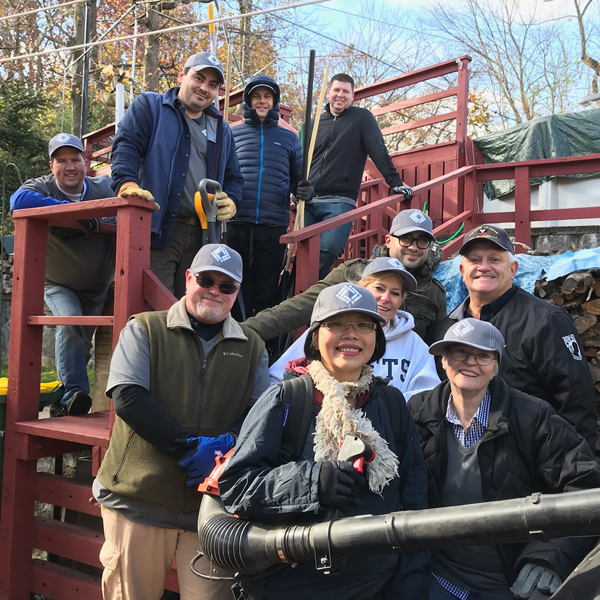 Subscribe to our blog!
You'll get the latest credit union news and updates right to your inbox.
When trying to trim a monthly budget, most people don't consider their fixed expenses. These recurring costs, which include mortgage payments, insurance premiums and subscription payments, are easy to budget and plan for since they generally remain constant throughout the year. While people tend to think there's no way to lower fixed expenses, with a bit of effort and research, most of these costs can be reduced.
Every 10 years, the Census Bureau makes an effort to count every person living in the U.S. Though the process won't start until mid-March 2020, the Federal Trade Commission (FTC) is already warning of scammers exploiting the process to con you out of your sensitive information. That's why it's important to familiarize yourself with the census procedure; so you know what to expect and so you can easily spot a scam.
If you're always wondering how you're going to pay the next bill, feel guilty when you indulge in overpriced treats and you can't seem to find money to put into savings, then you probably need a budget.
Auto Loans | Budgeting | Car-Buying
Presidents' Day is right around the corner which brings the first auto sales weekend of the year as both automakers and dealers are anxious to kick off the year in good fashion. Typically, car dealers tend to see lower sales in January, and Presidents' Day provides them with an opportunity to jump start the year. By adding excitement to a three-day weekend with auto promotions, they entice shoppers to their lots and are able to turn their sales around. And while this car-buying holiday season does provide some of the best annual auto deals, it's still important to do your research ahead of time to ensure you aren't blinded by flashy offers. You'll also want to avoid these five common auto-buying mistakes to help maximize your savings.
Free Application for Federal Student Aid (FAFSA) season is in full swing! Whether you're a college student, a high school senior or you're seeking financial aid for your college-age child, it's time to fill out those forms. The rules and deadlines can be confusing, but we're here to help. We have answered all your questions on applying for FAFSA.
I am thrilled and deeply honored to be writing to you as your new CEO. Having spent 20+ years in community banking, I came to Mutual Security over 5 years ago to be a champion of the "people helping people" credit union movement.
Budgeting | Credit Card | Savings
We all grow up hearing the same financial advice: Spend less, save more and invest early. While most of these words of wisdom ring true, there are lots of widespread money management tips that are actually false. Outlined here are 6 money myths that might be causing you more financial stress than benefit.
Every New Year, most people draw up a list of New Year's resolutions that look depressingly similar to the ones they wrote last year. If this sounds like you, you may be thinking, how can I make things different this year?