Auto Loans | Car-Buying | Economy | Finances
If you're in the market for a new set of wheels, you're probably prepared to get greeted by sticker shock. You may also know that supply is low, so finding your dream car can be challenging – or impossible. Here's what to know about the state of the market, as well as the pros and cons of buying a car in 2022.
Living a life of financial wellness means being happy with a lifestyle that's within your means, but doesn't leave you feeling like you're lacking. At the same time, financial wellness means money choices are governed by discipline and not by emotion. So how do you strike a balance between the two?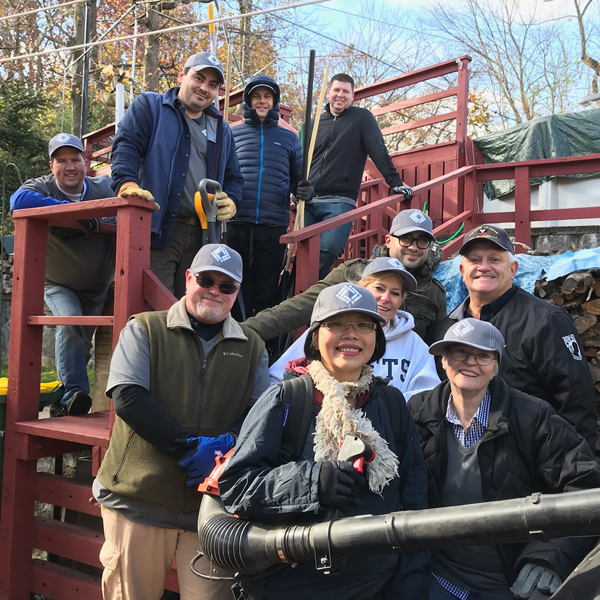 Subscribe to our blog!
You'll get the latest credit union news and updates right to your inbox.
Congratulations to one of our Community Service Scholarship recipients, Sally Kirk! Sally has completed over 700 hours of local community service throughout the Fairfield County. From collecting non-perishables for Homes for the Brave, to raising domestic violence awareness and creating care packages for the Center for Family Justice, Sally has done their best to make an impact in their community. "I feel great satisfaction in being able to engage in these activities, as they have allowed me to meet new people, develop my leadership skills, and make a positive impact," Sally noted. As President of the Interact Club at Trumbull High School, an affiliate club of the Rotary organization, Sally was the liaison between teachers and Rotary advisors, oversaw club officers, and led all club plans, activities, and meetings. During sophomore year, they attended the Rotary Youth Leadership Awards (RYLA), a three-day leadership conference where attendees had the opportunity to create a service-oriented project to benefit their local community. There, Backpacks for Hope was co-founded with RYLA peers, with the mission to provide backpacks for homeless people in the Fairfield County. Although many projects from the conference ended shortly thereafter, Sally's commitment to helping others led to the project's expansion. Since its inception, Backpacks for Hope has provided over 250 backpacks filled with shampoo, conditioner, body wash, toothpaste, toothbrushes, deodorant, and other essentials. The backpacks are distributed to the Alpha Community Services, which provides temporary housing and services to the homeless. This Fall, Sally is attending American University with a major in Political Science. Sally aspires to become a Lawyer, where they can continue serving others. "Packing backpacks for those in need, running food drives, raising money for organizations and individuals in need, helping animals, and encouraging others to become future leaders gives me purpose and confidence to pursue more opportunities to help others in college and beyond," Sally said. Thank you, Sally, for your continued effort in caring for our community. The MSCU family wishes you all the best in your college endeavors!
It's back-to-school season, but that doesn't mean you need to break your budget. Here's six back-to-school shopping hacks to get you started.
Budgeting | Finances | Savings
"Pay yourself first" is a catchphrase that refers to prioritizing your personal savings above other expenses. To achieve it, savings should be a fixed line on your budget that happens every month without fail.
We'd like to congratulate, Kourtney Payne, one of our 2022 Scholarship Recipients of the Larry F. Holderman Scholarship.
Budgeting | Finances | Savings
[Now that you've started paying down debt, you and your partner have tackled big money issues, and you've mastered the art of spending mindfully, you're now ready to think beyond your own needs by learning how to pay it forward.]
Budgeting | Finances | Savings
Independence Day sales are over and Labor Day is a month away, but great deals can still be had in August. Here's what to buy and what to skip this month. Buy: Back-to-school supplies Look for weekly deals on school and office supplies at big-box stores, pharmacies and e-tailers this month. Think beyond school – you can stock up on a year's worth of pens and paper for your home printer at a bargain price this August by shopping back-to-school sales.
Congratulations to Alexis Gonzalez, one of our 2022 Community Service Scholarship recipients!
Congratulations to one of our 2022 Community Service Scholarship recipients, Pratham Kapadia!