The big day is drawing near, and if you haven't already done so, it's time to file your tax return! Before you file, though, it's a good idea to review your return to ensure you haven't made any mistakes or forgotten any deductions or credits you're eligible to claim. Below, we've compiled a list of last-minute tax tips to know before you file.
Each year, the St. Vincent DePaul Mission of Waterbury recognizes certain individuals and organizations that have served the poorest of greater Waterbury as a volunteer, in an exceptional manner, consistently, over a significant period of time. In doing so, these individuals and organizations exemplify the spirit of service and the dedication of Father Philip Cascia who founded the Mission and served as its chief officer, counselor, and guide throughout the early years of operation. Accordingly, the awards have been named the "Father Cascia Service Award" to honor his memory and to keep alive his spirit of service in present-day and future generations.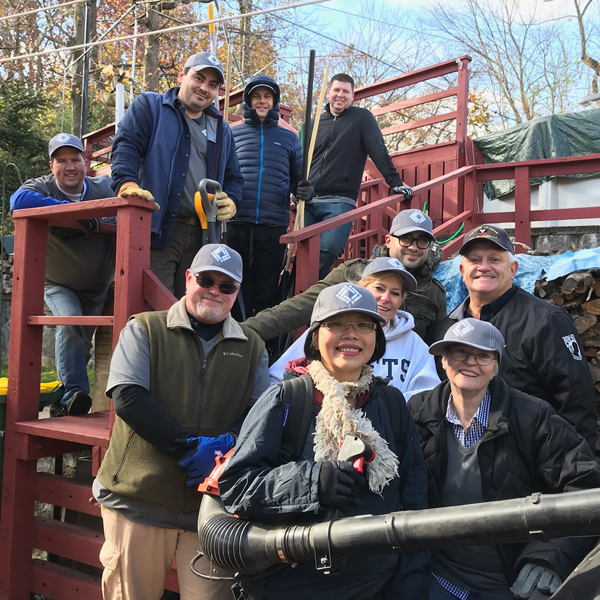 Subscribe to our blog!
You'll get the latest credit union news and updates right to your inbox.
March is one of the quieter shopping months, since there are no major holidays or sale events. But that doesn't mean you can't pick up some fantastic buys in March! Be a smart consumer and brush up on the retail sales cycle to learn which items are on sale in March and which purchases would be best pushed off for another time. Here's what to buy and what to skip in March.
The days are getting longer and warmer, and that means summer is just around the corner! Though April is a mid-season month without any major shopping holidays, you can still score some great deals. There are also many items you'll want to put on your waitlist until prices drop in another month or so. We've got all the info for you so you can shop smart! Here's what to buy and what to skip in April.
Every business is blogging today, but creating a killer business blog can be challenging. How do you strike that perfect balance between professionalism and casualness while building a blog that promotes your business in the best way possible? Here, we've outlined four steps for creating an outstanding blog for your organization.
While we all hope the war taking place between Russia and Ukraine won't spread further, when major countries are at war it does impact the global economy. Here's how the war in Ukraine is influencing the U.S. economy and American banking, additional fallouts we may be facing soon and steps you can take to protect your assets in case of war.
Consumer debt can be one of the biggest challenges to realizing good financial wellness. Credit card companies design their business model in a way that makes it easy to get stuck paying off debt for years. With some intentional action and commitment, reaching true financial wellness and being financially independent is possible. At the very least, seek to be on track for paying it off shortly. Below, we've outlined how to pay down debt in five simple steps, along with three debt-paying strategies to avoid.
High debt can be a beast, taking huge bites out of a household or personal budget and destroying any chance of financial wellness. To make matters worse, being in high debt can mean being stuck in a desperate cycle that never ends, as payback is often accompanied by high interest rates that make it nearly impossible to get ahead. Unfortunately, scammers know this well, so they target victims with debt relief scams to get at their money. Here's what you need to know about debt relief scams and how to avoid them.
In honor of Black History Month, Mutual Security Credit Union donated $2,500 to each of the following nonprofits that serve and empower the Black community:
Fraud Protection | ID Theft Protection
Triangulation Fraud and How You Can Be an Unwitting Participant Most people who frequent online auction sites, like eBay, have probably seen some deals that simply seem too good to be true. While these big discounts can be legitimate, they are occasionally part of a growing trend known as triangulation fraud. Often called a victimless crime, the online buyer becomes a participant in the scam without even knowing it, taking on the role known as the "money mule" and a participant in a scam that could be taking place thousands of miles away.