Alternative Energy | Budgeting | Energy Efficiency | Finances | Financial Wellness | Solar
Solar panels can benefit the environment and potentially save the homeowner boatloads of money in energy costs. Thanks to the ever-evolving solar industry and generous government incentives, solar panels are more popular than ever. Here's what to know about going solar.
Budgeting | Finances | Financial Wellness | Holidays
The holidays are in the rearview, but if you've gone over budget with your spending, it's time to deal with the aftermath, which is coming head-on. Here's how you can get your budget back on track for the new year. Review your holiday spending How much debt did this season's spending set you back? Spend some time crunching the numbers so you have a better idea of what kind of recovery steps you need to take. Choose your recovery process If you've got multiple credit card balances to pay off, you may want to consolidate your debt by taking out a personal/unsecured loan and then using the funds to pay off your credit card debt. You'll have just a single, low interest payment to make each month. Another option is to pay off one credit card bill at a time, maximizing payments on the bill that has the highest balance, or the one with the highest interest rate, until it's completely paid off. Once you've crossed one debt off your list, move on to the next until you're debt-free. Trim your budget It's time to cut that budget down to size! Consider underused subscriptions you can drop, inflated grocery bills you can trim and auto insurance policies that can be swapped for a cheaper plan. The more you trim, the more money you'll free up for paying down debt. Put your holiday resources to work Along with a pile of debt, the holiday season may have left you with some extra cash through work bonuses, tax returns and gift money. Put these resources to work by using a portion of this money, or even all of it, toward paying down your holiday debt. Go on a shopping detox Take a break from the mall this month and resolve to swipe the plastic only for essentials. At the very least, keep impulse purchases to a minimum until your budget recovers. Make a plan for next year's holiday season When you open a Holiday Club Account at Mutual Security Credit Union, you can set up an automatic monthly transfer from your payroll or checking account to feed your holiday savings all year long. If you blew your budget this holiday season, take steps to help your finances recover. Use the tips outlined here to get started. Your Turn: How are you helping your budget recover from the holidays? Share your best tips with us in the comments.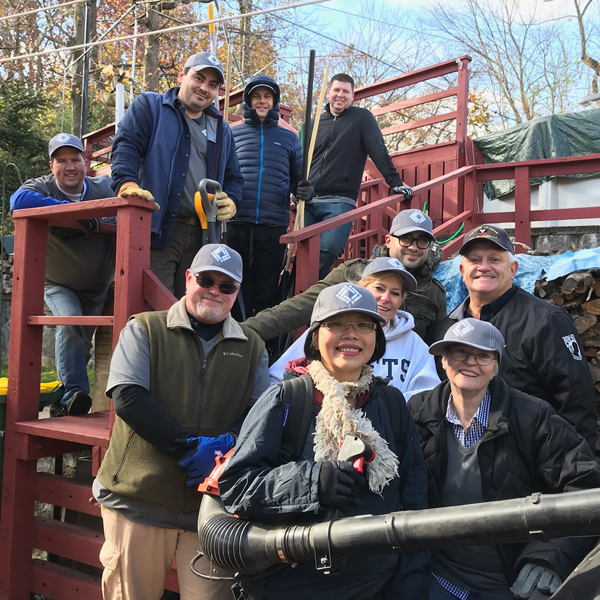 Subscribe to our blog!
You'll get the latest credit union news and updates right to your inbox.
Budgeting | Finances | Financial Wellness | Savings
January begins with a bang, but there are no major shopping holidays once the new year gets going. Of course, you can still pick up great bargains this month, or find that you've overpaid for something when its price drops right after you've purchased it. Here's what to buy and what to skip in January.
Budgeting | Credit Score | Finances | Financial Wellness | Retirement | Savings | Student
ongratulations! You've reached the 12th and final step of the 12 steps to financial wellness. Here, we'll review the previous steps and adjust this part of your financial health plan as necessary.
Budgeting | Economy | Finances | Financial Wellness | Savings
Sticking to a budget during times of high inflation is challenging – but not impossible. Here are five ways to help make it happen:
Budgeting | Economy | Financial Wellness | Savings
The biggest shopping month of the year is here! Before you start charging up a storm, though, remember that not all "Black Friday Deals" are really worthy of the label. Here's what to buy and what to skip in November.
Budgeting | Finances | Financial Wellness | Retirement | Savings
It's never too early – or too late – to start planning for your retirement. However, the more time you allow for your savings to grow, the bigger the nest egg you'll have when it's time to cash in.
Budgeting | Financial Wellness | Halloween | Savings
There are no big shopping holidays on the calendar this month, but you can still pick up a scary-good deal in October. Here's what to buy, and what to skip. Buy: Jeans Shop your favorite retailers and check out some new ones you thought you couldn't afford for incredible savings on jeans this month. Skip: Winter apparel Warm-weather wear won't start dropping in price until Thanksgiving at the earliest, and the best markdowns will only appear on shelves around the holidays. Buy: Outdoor gear As the weather cools down and people head indoors, prices on all things outdoor will start dropping. This includes patio furniture, gardening tools, grills, camping gear and so much more. Skip: Cleaning supplies Are you in the market for a new vacuum? Looking to score a deal on a robot sweeper? You're best off waiting a bit until Black Friday. On the biggest shopping day of the year, big-ticket cleaning items get steep discounts. Buy: Halloween costumes and decor As with any holiday, the closer the calendar gets to Halloween, the discounts you'll see on related paraphernalia get steeper. This includes party decor, costumes, yard decorations, candy and more. Skip: Appliances Don't spring for a new oven, refrigerator or washing machine just yet! Being hot Black Friday sales items, you're best off waiting a bit to reduce the amount of money you'll spend on new appliances. Buy: Autumn apparel You can pick up some in-between weather wear this October at super-hot prices. Retailers need to make space for the winter stock, and will be discounting all autumn wear. Take advantage of this by cashing in on fantastic sales. Use this guide to learn what to buy and what to skip in October. Your Turn: Have you picked up any great deals in October? Tell us about it in the comments.
Budgeting | Finances | Savings
Get ready for big savings on big-ticket items this September! Retailers want to bring the crowds back after the big back-to-school storm has passed, and to clear the shelves before the holiday season blows in. All that, plus the Labor Day sales, means big savings in September – but not on everything. Here's what to buy and what to skip in September.
Living a life of financial wellness means being happy with a lifestyle that's within your means, but doesn't leave you feeling like you're lacking. At the same time, financial wellness means money choices are governed by discipline and not by emotion. So how do you strike a balance between the two?