Budgeting | Economy | Finances | Financial Wellness | Savings
Sticking to a budget during times of high inflation is challenging – but not impossible. Here are five ways to help make it happen:
Budgeting | Economy | Financial Wellness | Savings
The biggest shopping month of the year is here! Before you start charging up a storm, though, remember that not all "Black Friday Deals" are really worthy of the label. Here's what to buy and what to skip in November.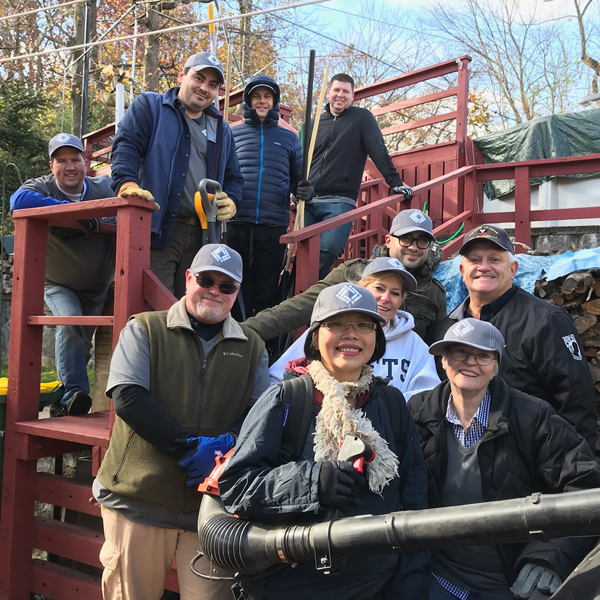 Subscribe to our blog!
You'll get the latest credit union news and updates right to your inbox.
Budgeting | Finances | Financial Wellness | Retirement | Savings
It's never too early – or too late – to start planning for your retirement. However, the more time you allow for your savings to grow, the bigger the nest egg you'll have when it's time to cash in.
Budgeting | Financial Wellness | Halloween | Savings
There are no big shopping holidays on the calendar this month, but you can still pick up a scary-good deal in October. Here's what to buy, and what to skip. Buy: Jeans Shop your favorite retailers and check out some new ones you thought you couldn't afford for incredible savings on jeans this month. Skip: Winter apparel Warm-weather wear won't start dropping in price until Thanksgiving at the earliest, and the best markdowns will only appear on shelves around the holidays. Buy: Outdoor gear As the weather cools down and people head indoors, prices on all things outdoor will start dropping. This includes patio furniture, gardening tools, grills, camping gear and so much more. Skip: Cleaning supplies Are you in the market for a new vacuum? Looking to score a deal on a robot sweeper? You're best off waiting a bit until Black Friday. On the biggest shopping day of the year, big-ticket cleaning items get steep discounts. Buy: Halloween costumes and decor As with any holiday, the closer the calendar gets to Halloween, the discounts you'll see on related paraphernalia get steeper. This includes party decor, costumes, yard decorations, candy and more. Skip: Appliances Don't spring for a new oven, refrigerator or washing machine just yet! Being hot Black Friday sales items, you're best off waiting a bit to reduce the amount of money you'll spend on new appliances. Buy: Autumn apparel You can pick up some in-between weather wear this October at super-hot prices. Retailers need to make space for the winter stock, and will be discounting all autumn wear. Take advantage of this by cashing in on fantastic sales. Use this guide to learn what to buy and what to skip in October. Your Turn: Have you picked up any great deals in October? Tell us about it in the comments.
Budgeting | Finances | Savings
Get ready for big savings on big-ticket items this September! Retailers want to bring the crowds back after the big back-to-school storm has passed, and to clear the shelves before the holiday season blows in. All that, plus the Labor Day sales, means big savings in September – but not on everything. Here's what to buy and what to skip in September.
Living a life of financial wellness means being happy with a lifestyle that's within your means, but doesn't leave you feeling like you're lacking. At the same time, financial wellness means money choices are governed by discipline and not by emotion. So how do you strike a balance between the two?
It's back-to-school season, but that doesn't mean you need to break your budget. Here's six back-to-school shopping hacks to get you started.
Budgeting | Finances | Savings
"Pay yourself first" is a catchphrase that refers to prioritizing your personal savings above other expenses. To achieve it, savings should be a fixed line on your budget that happens every month without fail.
Budgeting | Finances | Savings
[Now that you've started paying down debt, you and your partner have tackled big money issues, and you've mastered the art of spending mindfully, you're now ready to think beyond your own needs by learning how to pay it forward.]
Budgeting | Finances | Savings
Independence Day sales are over and Labor Day is a month away, but great deals can still be had in August. Here's what to buy and what to skip this month. Buy: Back-to-school supplies Look for weekly deals on school and office supplies at big-box stores, pharmacies and e-tailers this month. Think beyond school – you can stock up on a year's worth of pens and paper for your home printer at a bargain price this August by shopping back-to-school sales.