Budgets play a crucial role in promoting financial awareness, which then helps to facilitate more responsible money choices. This discipline will benefit you individually, as well as all who are part of your household.
Super Bowl parties are always great fun to host, but they can cost a pretty penny. To help cut the costs, we've compiled some hosting hacks so you can pull off the party of a lifetime without breaking your budget.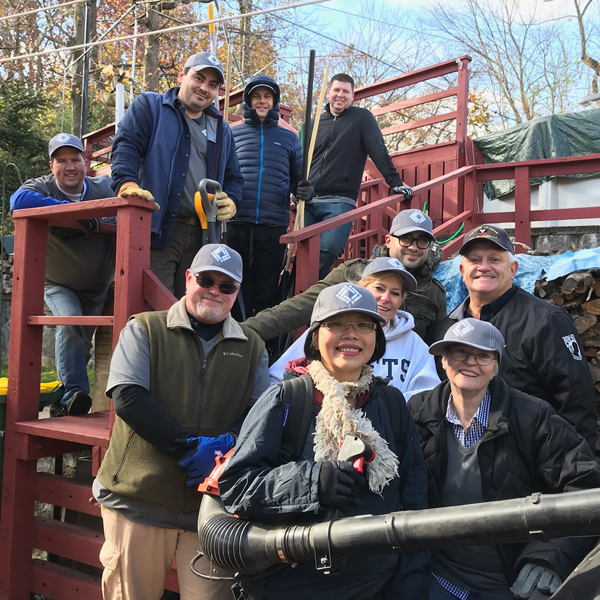 Subscribe to our blog!
You'll get the latest credit union news and updates right to your inbox.
One of the many pandemic's lasting effects on the U.S. economy is the so-called Great Resignation of 2021. Employees are voluntarily leaving their jobs in droves. In fact, according to data from the Bureau of Labor and Statistics, a whopping 20.2 million workers left their jobs from May 2021 through September 2021. Reasons for the high turnover range from availability of federal economic aid to general burnout, which reached a turning point during the pandemic.
Are you ready to join us on a journey toward financial wellness?
Budgeting | Retirement | Savings
As 2021 draws to a close and we prepare to usher in 2022, take a moment to go through this year-end financial checklist for ensuring your finances are in order before the start of the New Year.
Retailers and suppliers have been urging consumers to shop early this holiday season, but that doesn't mean everyone has been paying attention. If you've pushed off your shopping until the last minute, we've got you covered! Here are six ways to keep your last-minute shopping stress-free and inexpensive.
You rely on your financial professional to provide experience and expertise to help develop a practical financial plan for you, manage debt and establish an emergency fund, weather market volatility, create a budget, grow your assets, save for the life you want, and invest and plan for retirement — and more.
Ready, set… charge! The holiday shopping season is here, and between inflated prices, the rising cost of gas, and the urge to splurge this time of year, it can be harder than ever to stick to your budget. Here, we've listed eight holiday shopping hacks to help keep your spending under control while still finding the perfect gifts for everyone on your list.
If you're currently working with a financial professional at Mutual Security Credit Union, think back for a moment to the time before you begin your financial planning journey. Maybe your overall financial picture was just fine — or maybe it was chaotic and uncertain. Perhaps you earned plenty of money, but failed to invest it wisely to help grow your assets and secure your future...or you may have made risky choices and wasted a lot of time and energy worrying about your investments.
According to the most recent report by the Bureau of Labor Statistics, U.S. inflation is currently running at a 13-year high of 5.4% — and it's showing no signs of slowing down. Here's what you need to know about the current state of the U.S. economy and what you can likely expect in the coming months.