Cyber Security | Finances | Financial Wellness | Fraud Protection | ID Theft Protection
A 2021 study by Deloitte found that the average American internet household owns 23 connected devices, an increase from an average of 11 devices in 2019, and that number is increasing each year. When we think of devices, we mostly consider our smartphones, home computers, and tablets. Increasingly, though, additional WIFI enabled gadgets like televisions, thermostats, home security systems, and even kitchen appliances are being included in that list. Some predict that by the end of 2022, the average will have increased to as much as 50 devices per American household. The convenience of adjusting your home thermostat from your desk at work, or looking inside your own refrigerator from the dairy aisle in the grocery store comes with an often overlooked security risk. Every connected device provides a window for someone with malicious intent to access the personal information stored on that device, or even worse, to gain access to your home network. If someone gains access to your local network, they can easily access your personal data by "listening" to your internet traffic, or they can launch various attacks, such as malware or ransomware. This cybersecurity article from the Federal Trade Commission contains more insight about the importance of protecting your connected devices and your home network.
Budgeting | Cyber Security | Economy | Finances | Fraud Protection | Holidays | ID Theft Protection
With prices rising on everything, including hotel stays, record numbers of vacationers are choosing to rent private homes or apartments on sites like Airbnb and Vacation Rentals by Owner (VRBO). Unfortunately, though, vacation rental scams are on the rise as well. Here's all you need to know about these scams and how to avoid them.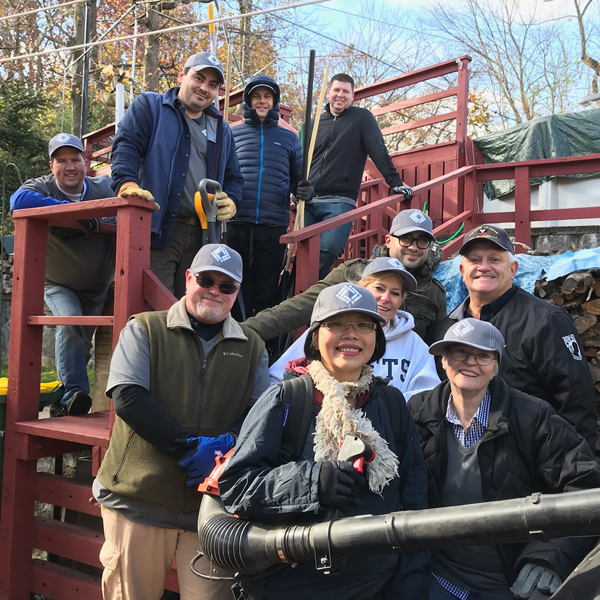 Subscribe to our blog!
You'll get the latest credit union news and updates right to your inbox.
Q: Is it a good idea to pay for gas with a credit card?
Credit Card | Cyber Security | Financial Wellness | Fraud Protection | Safety
Q: I've been hearing a lot about fraud rings and how dangerous they can be for both businesses and consumers. What is a fraud ring, and how can I keep myself safe from falling victim?
Cyber Security | Fraud Protection | Health & Wellness | ID Theft Protection | Safety | Technology and Finance
Scammers will capitalize on anything to pull off another ruse, even the special bond between a grandparent and grandchild. Grandparent scams are not new, but they have gotten a lot more sophisticated in recent years, so they can be difficult to spot. Here's what you need to know about grandparent scams and how to avoid them.
Cyber Security | Finances | Fraud Protection | ID Theft Protection | Safety | Student | Technology and Finance
It's an amazing employment opportunity – or is it? Scammers often hijack the job market and ensnare hopeful job seekers into their schemes. If you're job-hunting, it's a good idea to review the way these scams play out and how you can avoid them. To help you out, we've put together a short primer on what you need to know to stay safe from job scams.
Fraud Protection | ID Theft Protection
Triangulation Fraud and How You Can Be an Unwitting Participant Most people who frequent online auction sites, like eBay, have probably seen some deals that simply seem too good to be true. While these big discounts can be legitimate, they are occasionally part of a growing trend known as triangulation fraud. Often called a victimless crime, the online buyer becomes a participant in the scam without even knowing it, taking on the role known as the "money mule" and a participant in a scam that could be taking place thousands of miles away.
With the holiday shopping season heading into its final frenzied stretch, scammers are out in full force to take advantage of busy shoppers. In particular, credit card fraud is rampant during this time of year. With most purchases paid for with plastic, scammers have their pick of vulnerable prey before the holidays. Stay safe this season and protect yourself and your cards from fraud with these safety measures and preventative tips:
With shorter days approaching, bringing more hours of darkness along with them, it's more important than ever to brush up on ATM safety. Using a compromised machine can mean risking identity theft and/or having cash stolen. With this simple machine, all it takes is a few short minutes for a victim's life to be completely ruined.
Black Friday has traditionally been the day that kicks off the holiday shopping season, sending hordes of crowds surging through malls and big-box stores all over the nation. Unfortunately, it's also been a day that kicks off the season of shopping scams.