The real estate market has shifted tremendously since the start of the coronavirus pandemic. Now, as we approach the two-year mark since COVID-19 reached the U.S., the market continues to adjust to the changing economic environment, rising inflation and fluctuating demand. If you're looking to take out a home loan in the near future, it's important to learn about the current market trends and what you can expect in the coming months. Here's what you need to know about taking out a home loan in 2022.
Owning a home can provide you with significant tax benefits. It's important to learn how home ownership can impact your taxes so you know which home-related expenses to claim on your returns for maximizing your savings potential.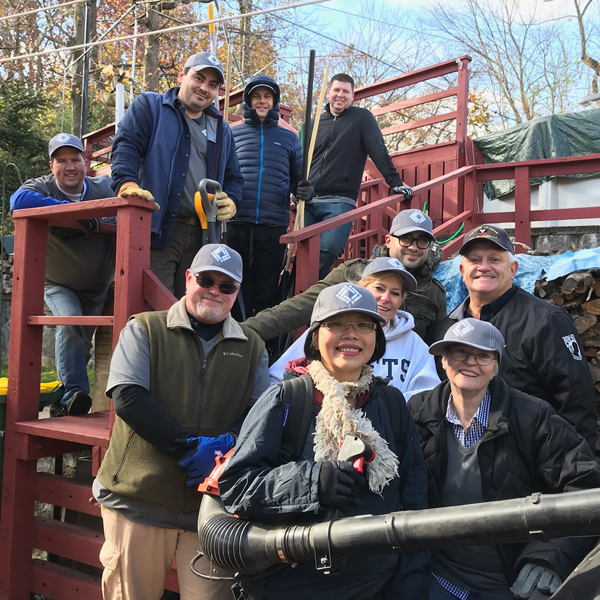 Subscribe to our blog!
You'll get the latest credit union news and updates right to your inbox.
As you pay down your first mortgage or the value of your home increases, you develop equity. When you have equity built up in your home, borrowing against it with a home equity loan is a great way to tap into the money when you need it most. Many people take out a home equity loan to finance home improvements, pay for their child's college education, cover unforeseen medical costs, and many other purposes. Here's all you need to know about home equity loans.
Is 2021 a good time to sell your home? While it appears to be a seller's market, and the perfect time to put your home up for sale, there are many variables to consider before going forward. Below, we've outlined important points to know about today's market so you can make an informed decision about selling your home in 2021. Is it a seller's market now? According to Realtor.com, the current supply of homes on the market is at an all-time low, the likes of which hasn't been seen in more than two decades. This can be attributed to the federal moratorium on foreclosures, as well as the months-long halt on new construction. At the same time, demand for homes is up, as many millennials are entering their peak homebuying years, mortgage rates hit record lows and more people are working from home than ever before. In fact, in 2020, more homes were sold than in any year since 2006, according to data from the National Association of Realtors. Naturally, when demand exceeds supply, prices will go up. Let's take a look at some of the current trends driving this market, as shared by Realtor.com and Redfin.com:
If you've been thinking something along the lines of, "My current house just isn't doing it for my family. We're looking for a house to purchase that is near good schools and in a good neighborhood, but it's taking longer than hoped. I'm a little worried that interest rates are going to go back up before I get a chance to buy. What should I do?" This article is for you!
Budgeting | Health & Wellness | Home-Buying
If you're a homeowner in need of a bundle of cash, look no further than your own home. By tapping into your home's equity, you're eligible for a loan with a, generally, lower interest rate and easier eligibility requirements. One way to do this is by opening up a home equity line of credit, or a HELOC. Let's take a closer look at HELOCs and why they can be an excellent option for cash-strapped homeowners.
I'm doing some home renovations this spring, and I'm not sure how to finance it all. Do I take out a loan? Should I just charge all the expenses to my credit card? There are so many options! Which one makes the most sense for my finances?
A home loan, otherwise known as a mortgage, enables you to purchase a house without paying the full price out of pocket at the time of the purchase.
The news from the real estate market can be confusing. What do you need to know as a buyer, a seller, or just an American citizen, about today's real estate market? Trends and stats in real estate are constantly changing, especially during the unstable economy of COVID-19. Here's all you need to know about the real estate market today.
Budgeting | Health & Wellness | Home-Buying | Savings
Since the coronavirus has landed on American shores, each day seems to bring more devastating news about the state of our economy. What steps should you be taking to protect you personal finances during this time?