Budgeting | Credit Score | Finances | Financial Wellness | Retirement | Savings | Student
ongratulations! You've reached the 12th and final step of the 12 steps to financial wellness. Here, we'll review the previous steps and adjust this part of your financial health plan as necessary.
Economy | Finances | Financial Wellness | Student
Q: What do I need to know about Biden's student loan forgiveness plan?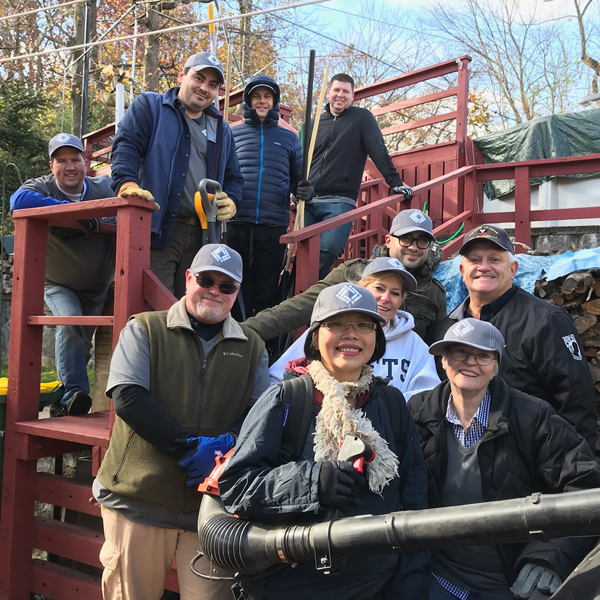 Subscribe to our blog!
You'll get the latest credit union news and updates right to your inbox.
Community Giving | Company News | Student
Mutual Security Credit Union (MSCU) would like to congratulate, Mia Piacenza, a 2022 Community Service Scholarship Recipient! Mia has a wealth of community service experience from her role as an AP Ambassador Volunteer to participating in local clean-ups, such as the Oyster Festival Trash Clean up and Campus Clean up in Norwalk, CT. Mia loves giving back but believes sharing knowledge is the greatest way to make an impact in the community. Throughout the summer, Mia volunteered her knowledge and expertise during summer school by helping classmates with their Algebra. Although Algebra comes naturally to Mia, she quickly learned this isn't the case for many of her peers and some of them were falling behind. "Someone or something must have failed these students along the way. So, I set my goal. This goal was to help my classmates rise to the occasion," Mia said. Mia spent the summer working alongside peers, tutoring them one on one and educating them on several algebraic matters. This will lead to several of her peers progressing to the next grade and qualify them to graduate. "As the summer progressed, watching their knowledge extend was heartwarming. I felt like I was making a difference, even in the [smallest] manner, and it became clear that I was essential in helping them." Mia reflected on how their big smiles were after passing their "80 or above mark," which will forever be rewarding to her. She hopes to continue making an impact and helping people around her succeed, whether they are her classmates, teammates or even family members. As Mia heads to college, she is eager to continue helping the community, but this time in a life-saving way. Mia is attending Lehigh University this Fall and aspires to become a Physician's Assistant. On behalf of MSCU, thank you for your service, Mia. Please join us in congratulating Mia on her scholarship award and all her admirable work for our community – The MSCU family is wishing you the best in your college endeavors!
Congratulations to one of our Community Service Scholarship recipients, Sally Kirk! Sally has completed over 700 hours of local community service throughout the Fairfield County. From collecting non-perishables for Homes for the Brave, to raising domestic violence awareness and creating care packages for the Center for Family Justice, Sally has done their best to make an impact in their community. "I feel great satisfaction in being able to engage in these activities, as they have allowed me to meet new people, develop my leadership skills, and make a positive impact," Sally noted. As President of the Interact Club at Trumbull High School, an affiliate club of the Rotary organization, Sally was the liaison between teachers and Rotary advisors, oversaw club officers, and led all club plans, activities, and meetings. During sophomore year, they attended the Rotary Youth Leadership Awards (RYLA), a three-day leadership conference where attendees had the opportunity to create a service-oriented project to benefit their local community. There, Backpacks for Hope was co-founded with RYLA peers, with the mission to provide backpacks for homeless people in the Fairfield County. Although many projects from the conference ended shortly thereafter, Sally's commitment to helping others led to the project's expansion. Since its inception, Backpacks for Hope has provided over 250 backpacks filled with shampoo, conditioner, body wash, toothpaste, toothbrushes, deodorant, and other essentials. The backpacks are distributed to the Alpha Community Services, which provides temporary housing and services to the homeless. This Fall, Sally is attending American University with a major in Political Science. Sally aspires to become a Lawyer, where they can continue serving others. "Packing backpacks for those in need, running food drives, raising money for organizations and individuals in need, helping animals, and encouraging others to become future leaders gives me purpose and confidence to pursue more opportunities to help others in college and beyond," Sally said. Thank you, Sally, for your continued effort in caring for our community. The MSCU family wishes you all the best in your college endeavors!
We'd like to congratulate, Kourtney Payne, one of our 2022 Scholarship Recipients of the Larry F. Holderman Scholarship.
Congratulations to Alexis Gonzalez, one of our 2022 Community Service Scholarship recipients!
Congratulations to one of our 2022 Community Service Scholarship recipients, Pratham Kapadia!
Cyber Security | Finances | Fraud Protection | ID Theft Protection | Safety | Student | Technology and Finance
It's an amazing employment opportunity – or is it? Scammers often hijack the job market and ensnare hopeful job seekers into their schemes. If you're job-hunting, it's a good idea to review the way these scams play out and how you can avoid them. To help you out, we've put together a short primer on what you need to know to stay safe from job scams.
Free Application for Federal Student Aid (FAFSA) season is in full swing! Whether you're a college student, a high school senior or you're seeking financial aid for your college-age child, it's time to fill out those forms. The rules and deadlines can be confusing, but we're here to help. We have answered all your questions on applying for FAFSA.