Subscribe
Should I Have a 20-Percent Down Payment for a Home?
At one point or another most of us have been told we need to have a 20-percent down payment when buying a home. But with high amounts of student debt and other financial responsibilities, I see a lot of first-time homebuyers struggling to save that much money.

The good news is that if you find yourself in the position of wanting to buy a home and not being able to save 20-percent, there are other options to consider.

To help you navigate to the mortgage type that best for you, I've pulled together the pros and cons of the most common alternative—an FHA loan—as well as two other solutions that don't require a 20-percent down.

FHA Loans:
FHA loans, which are mortgages insured by the Federal Housing Administration, require as little as a 3.5-percent down payment. While this can be a great option for some, there are additional costs associated with this type of loan that could end up costing you more in the long-run.

The first additional cost to consider is the up-front premium fee which is typically 1.75-percent of your total mortgage costs. You can finance the cost into your total loan amount, but you'd have to be mindful of the fact that it would then increase your monthly payment.

In addition to the initial premium fee, FHA loans require that a mortgage insurance premium (MIP) be paid on a monthly basis—again adding to your regular payment. These payments never go away—they have to be made for the lifetime of your loan unless you decide to refinance into a non-FHA loan. And while additional insurance may not initially sound like a negative, it's important to note that the MIP payments don't cover you as the buyer. The money paid insures the lender for any potential losses if you default on your loan.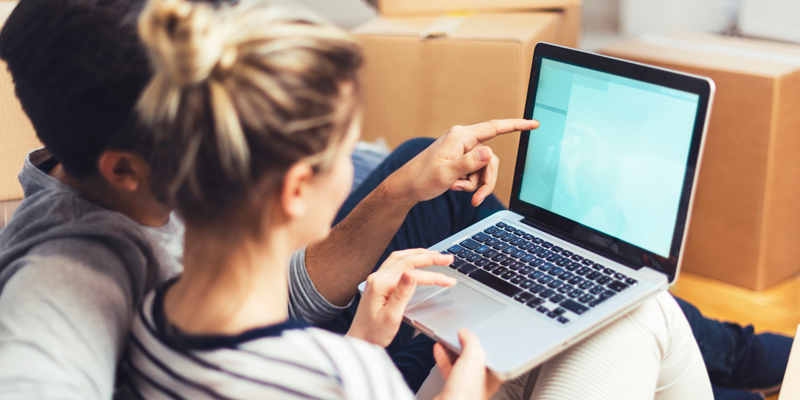 Conforming Loans:
Another alternative you might want to take a look at is a conforming loan. While the minimum down payment of 5-percent is slightly higher than the FHA requirement, there is no up-front premium fee.

Similar to an FHA, however, conforming loans do require an additional monthly expense to help insure the lender for potential losses related to your mortgage. There is one primary difference—the insurance type. The extra charge covers Private Mortgage Insurance (PMI) which, unlike MIP, can be dropped off your payment once you have 20-percent equity in your home.




90-Percent, No PMI:
If you're able to save 10-percent for a down payment, a 90-percent with no PMI loan is a great option. While the down-payment requirement is higher than both FHA and conforming loans, you aren't required to pay for mortgage insurance and there is no up-front premium fee—so you'd actually save yourself money. As an added bonus, if you're able to put down at least 10-percent, you'll be borrowing less which means you'll also pay less interest overall.
Regardless of how much you plan on putting down, it's important to check your budget and set aside money, as early and as often as you can. You want to make sure you have money to put down when you're ready to buy—and you might surprise yourself with how much you're able to save once you put your mind to the task.