Cyber Security | Finances | Financial Wellness | Fraud Protection | ID Theft Protection
A 2021 study by Deloitte found that the average American internet household owns 23 connected devices, an increase from an average of 11 devices in 2019, and that number is increasing each year. When we think of devices, we mostly consider our smartphones, home computers, and tablets. Increasingly, though, additional WIFI enabled gadgets like televisions, thermostats, home security systems, and even kitchen appliances are being included in that list. Some predict that by the end of 2022, the average will have increased to as much as 50 devices per American household. The convenience of adjusting your home thermostat from your desk at work, or looking inside your own refrigerator from the dairy aisle in the grocery store comes with an often overlooked security risk. Every connected device provides a window for someone with malicious intent to access the personal information stored on that device, or even worse, to gain access to your home network. If someone gains access to your local network, they can easily access your personal data by "listening" to your internet traffic, or they can launch various attacks, such as malware or ransomware. This cybersecurity article from the Federal Trade Commission contains more insight about the importance of protecting your connected devices and your home network.
Budgeting | Cyber Security | Economy | Finances | Fraud Protection | Holidays | ID Theft Protection
With prices rising on everything, including hotel stays, record numbers of vacationers are choosing to rent private homes or apartments on sites like Airbnb and Vacation Rentals by Owner (VRBO). Unfortunately, though, vacation rental scams are on the rise as well. Here's all you need to know about these scams and how to avoid them.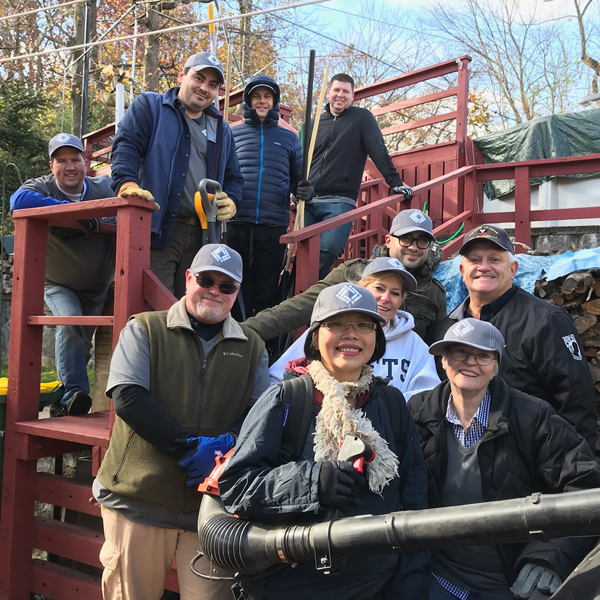 Subscribe to our blog!
You'll get the latest credit union news and updates right to your inbox.
Cyber Security | Fraud Protection | Health & Wellness | ID Theft Protection | Safety | Technology and Finance
Scammers will capitalize on anything to pull off another ruse, even the special bond between a grandparent and grandchild. Grandparent scams are not new, but they have gotten a lot more sophisticated in recent years, so they can be difficult to spot. Here's what you need to know about grandparent scams and how to avoid them.
Cyber Security | Finances | Fraud Protection | ID Theft Protection | Safety | Student | Technology and Finance
It's an amazing employment opportunity – or is it? Scammers often hijack the job market and ensnare hopeful job seekers into their schemes. If you're job-hunting, it's a good idea to review the way these scams play out and how you can avoid them. To help you out, we've put together a short primer on what you need to know to stay safe from job scams.
ID Theft Protection | Tax Season
During last year's tax season, it seemed unlikely that we would still be dealing with the COVID-19 pandemic when filing again this year. However, as the world continues to react to the virus, scammers are adapting their techniques to steal your money. With the increase in the number of transactions with the IRS this year (including child tax credit pre-payments, economic stimulus payments, and federal unemployment), the door has also become more widely open to thieves attempting to steal your tax benefits and your identity.
Fraud Protection | ID Theft Protection
Triangulation Fraud and How You Can Be an Unwitting Participant Most people who frequent online auction sites, like eBay, have probably seen some deals that simply seem too good to be true. While these big discounts can be legitimate, they are occasionally part of a growing trend known as triangulation fraud. Often called a victimless crime, the online buyer becomes a participant in the scam without even knowing it, taking on the role known as the "money mule" and a participant in a scam that could be taking place thousands of miles away.
We live in an increasingly digital world. People use devices and technology to shop for everything from groceries and clothing to furniture and electronics. We sign in to multiple websites and apps to communicate and share photos with family and friends, manage personal and business finances, plan vacations, and everything in between. While increased accessibility helps make so many activities quick and convenient, having so much of our personal information online leaves us vulnerable to cyber criminals who are eager to steal and benefit from our personal information. As the multitude of online services has expanded, so has the rate of fraudsters engaging in identity theft.
Identity theft continues to be more than just a costly headache. Once the bad guys have your identity information they can make repeated attempts to try to access your accounts, apply for credit in your name, and even steal your tax refund. We're going to dig into some lesser-known, proactive steps you can take in the new year to protect yourself from becoming the target of identity fraud. And remember, If you suspect that your identity has been compromised, you have access to an Identity Theft Recovery Advocate as a benefit of your Enhanced and Elevated Checking Account. These professionals are trained and ready to help you reverse the damage and get back on track quickly. Our experienced advocates know how to spot identity theft, and when necessary, will support you through the process of repairing any damages.
Identity fraud goes in and out of the headlines with regularity, and while it can be overwhelming to try to keep up with the most current scams, we frequently hear updates from various news sources about guarding our identities. The latest scams are putting our children's identities at risk.
The holidays may be over, but scammers never take a break. The weeks after the holiday season generally, bring an increase in scams that can be difficult to spot. Watch out for these four common post-holiday scams.