Subscribe
Five Ways to Simplify Savings
When it comes to saving, most of us start out with good intentions. We set a goal, make a plan, and then forgo our rainy day fund to splurge on the latest version of our favorite cell phone.
Part of the issue with saving is that it can feel overwhelming and restrictive—I mean who doesn't want the latest technology or to go out whenever we want? While consistency is vital to your success when setting aside money, it doesn't have to feel like a burden. Check out these five easy steps to help you simplify and maintain your savings.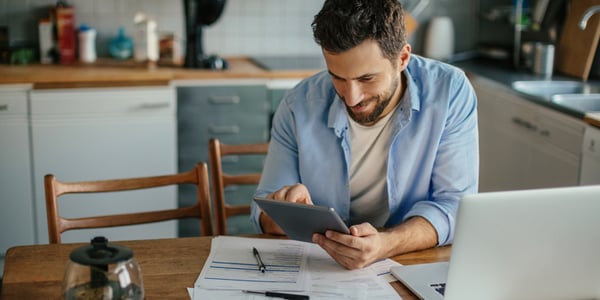 Begin with a Budget
Establishing a budget is the foundation for all things financial—and it doesn't have to be complicated. Take a look at your statements and track your receipts for one month. Once you review your expenses, you'll be able to see where your money goes so you can prioritize your spending and see where you can cut back. This will help you determine what you can realistically expect to save on a regular basis.
Set Goals
It's easier to complete a task and consistently move forward when you know what you're working toward. That's why you need to set a goal!
But don't get too caught up in thinking saving has to be a long-term plan. If the benefits and rewards seem too far down the road to grasp, you could actually get discouraged and deterred. Shorter term goals help to keep your objectives in sight. And once you've successfully achieved your first goal, you can move onto the next. You might even want to consider increasing the dollar value and time frame of each new target to continue to challenge yourself.
Set It and Forget It
Today, most banks and credit unions have technology in place to help you automate your savings. You can set-up automatic transfers via online banking—all you have to do is select how much, how often, and where you'd like your money to go. And if you use direct deposit, you might consider splitting your deposits into multiple accounts.
When you take advantage of these tools, you no longer have to worry about moving funds or forgetting to transfer your money before you spend it.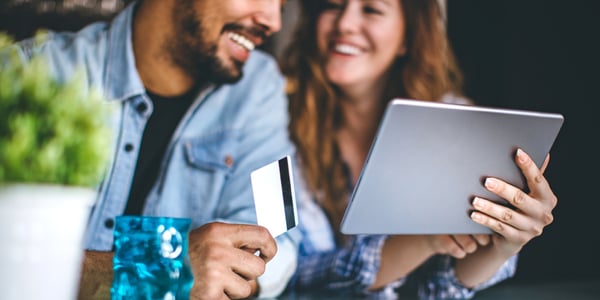 Keep Your Change
Small amounts of money add up over time, so don't lose sight of your loose change.
When you use cash for your everyday purchases, get into the routine of emptying your change into a container on a daily or weekly basis. You'll be surprised at the amount of money you have at the end of the month. Just don't forget to deposit the funds into your savings account.
There's also plenty of apps to help you track your change. Investment and saving apps like Acorns, Qapital, Clarity Money, and Digit* all work in a similar way—they take your spare change, or an amount you specify, and help you invest or save based on the goals you set-up.
Regardless of how you decide to use your spare change, make sure you take the time to do some research to find the option that best suits your needs.
Save your windfalls.
Did you just come into an inheritance, or get a raise or a bonus? Save it!
Anytime we come into money, we tend to treat ourselves before we consider putting some away. We need to flip this way of thinking.
The next time you get a tax refund or come across a lump sum of cash, try thinking about your goals first. How much closer will you be to reaching it if you add all or a portion of your refund to your savings instead of spending it? You could accomplish your six-month goal in half the time, and be on to the next before you know it.
You can easily integrate one, some, or all of these tactics into your life to maintain a consistent and successful saving habit. Have any additional tips and tricks to save? We'd love to hear them in the comments below.
*Mutual Security Credit Union is not affiliated with Acorns, Qapital, Clarity Money, and Digit, and cannot be held liable for any losses associated with the use of these or similar applications. It is important to do your own personal research before signing-up to ensure you are aware of and comfortable with the terms and conditions of use.