When you live in the northeast, each season has its own charm—but nothing beats a New England fall. Golden yellow, sunburnt orange, and ruby reds appear all over the landscapes and the cool crisp air has you reaching for your favorite sweater. Fall's transformation reminds us of the constant change in our lives and the ability we have to create change for others. It's empowering and yet humbling.
Community Giving | Company News
Griffin Hospital's Safe Kids Greater Naugatuck Valley Coalition educates children and adults on a variety of health, wellness and safety programs to reduce unintentional injuries and death among children under the age of 17. Safe Kids offer hands-on, interactive, and fun programs at the Griffin Hospital and throughout the Lower Naugatuck Valley.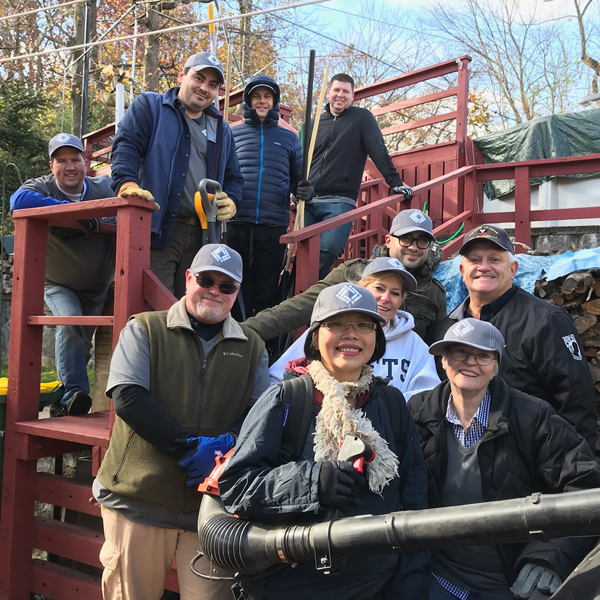 Subscribe to our blog!
You'll get the latest credit union news and updates right to your inbox.
Mutual Security Credit Union (MSCU) is proud to announce the winners of its first-ever Calendar Photo Contest!
Community Giving | Company News
The month of August typically marks the end of summer vacation and the start of school for many students of all ages. This means parents will be having to dish out some money on school supplies, but it's an expense that some families truly can't afford. Luckily, when there's a need, the community never fails to step up to the plate and help.
Company News | Insider | Travel
After CUNA announced its 'Building financial health for a brighter tomorrow' theme for this year's International Credit Union Day (ICU Day) on October 21st, Mutual Security Credit Union CEO Hank Baum used his connections to get in touch with COOPSME Cooperativa located in La Romana, Dominican Republic to see how Mutual Security Credit Union (MSCU) can expand its celebration internationally and help a fellow credit union through shared knowledge and resources.
Community Giving | Company News
Mutual Security Credit Union (MSCU) is continuing a long-standing tradition of awarding scholarships to students in the community to help them reach their scholastic and professional goals.
When you stop by your credit union, you'll be greeted with friendly, familiar faces and representatives who care. Our team is always ready and willing to help you with whatever you need – whether it's a question about your checking account, some personal finance advice or direction in a major life purchase. Meet Lillie Davis, Branch Manager at the Stratford location.
Community Giving | Company News | Insider
Mutual Security Credit Union (MSCU) is proud to announce its facilitation in the distribution of $100,000 in grant funding to support 12 local nonprofit organizations as part of the Federal Home Loan Bank of Boston's 2020 Jobs for New England Recovery Grant Program, a relief program designed to help FHLBank members provide financial support to Small Business Administration-defined small businesses and nonprofit organizations that have experienced hardships during COVID-19.
From the outside, banks look sophisticated and glamorous. There's all that hype, glossy advertising and flashy logos. But, when it comes down to it, those things don't matter much. What counts is how each institution will look after your money and what kind of service you can expect from them. And, while banks and credit unions offer nearly identical services and account choices, there are some subtle differences.
Our hearts are broken for the black community. In the last few weeks we have been listening, learning and determining what role we can play in offering solutions.