When you stop by your credit union, you'll be greeted with friendly, familiar faces and representatives who care. Our team is always ready and willing to help you with whatever you need – whether it's a question about your checking account, some personal finance advice or direction in a major life purchase. Meet Lillie Davis, Branch Manager at the Stratford location.
Community Giving | Company News | Insider
Mutual Security Credit Union (MSCU) is proud to announce its facilitation in the distribution of $100,000 in grant funding to support 12 local nonprofit organizations as part of the Federal Home Loan Bank of Boston's 2020 Jobs for New England Recovery Grant Program, a relief program designed to help FHLBank members provide financial support to Small Business Administration-defined small businesses and nonprofit organizations that have experienced hardships during COVID-19.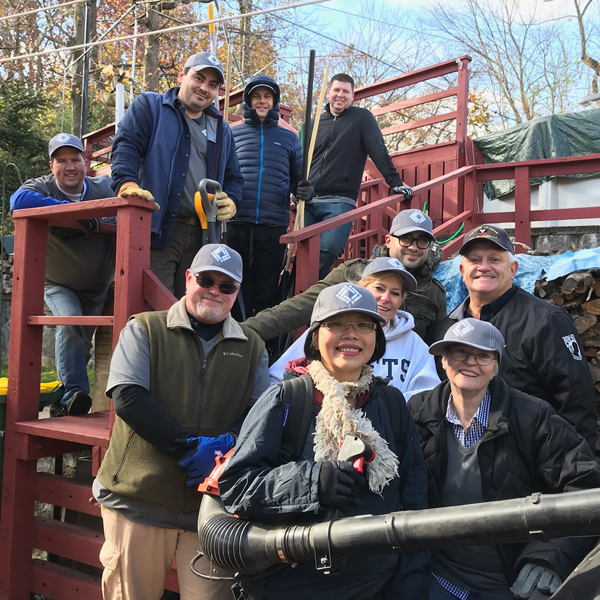 Subscribe to our blog!
You'll get the latest credit union news and updates right to your inbox.
From the outside, banks look sophisticated and glamorous. There's all that hype, glossy advertising and flashy logos. But, when it comes down to it, those things don't matter much. What counts is how each institution will look after your money and what kind of service you can expect from them. And, while banks and credit unions offer nearly identical services and account choices, there are some subtle differences.
Our hearts are broken for the black community. In the last few weeks we have been listening, learning and determining what role we can play in offering solutions.
Mutual Security Credit Union is pleased to announce that Member Service Representative Christopher Isaacs has been selected to attend Crash the GAC 2020 by The Cooperative Trust and Credit Union National Association to represent the state of Connecticut and Mutual Security Credit Union!
I am thrilled and deeply honored to be writing to you as your new CEO. Having spent 20+ years in community banking, I came to Mutual Security over 5 years ago to be a champion of the "people helping people" credit union movement.
Budgeting | Company News | Holidays
'Tis the season to shop until you drop-or until you go broke. But you don't have to overspend.
Community Giving | Company News | Veterans Day
Veterans Day is a day of appreciation for all of the brave men and women who have served in the Armed Forces. Mutual Security Credit Union is proud of and grateful for our veterans all year long, but on this particular day, we're committed to making a special effort to thank them and let them know that their service to our country will never be forgotten.
Norwalk, CT – Mutual Security Credit Union (MSCU) welcomed the public to the Grand Opening and Ribbon Cutting of their new Norwalk branch location at 541 Westport Avenue on October 17, 2019 to coincide with International Credit Union Day, a day that encourages credit unions around the world to raise awareness about the credit union difference and the positive impact credit unions have in our communities.
Branch Events | Community Giving | Company News
Throughout the month of September, people all across America stand together to fight hunger in their community in honor of Hunger Action Month. From food drives to volunteering at local non-profits, individuals dedicate their time and efforts to help find a solution for the nationwide hunger crisis and to make a change in others' lives.