Finances | Health & Wellness | Savings
Ahh…summer! The season of flip-flops and sunscreen, of lemonade and baseball games. What's not to love about summer?
Creating a budget and deciding to stick to it is easy; it's actually carrying through on your plan that's the hard part. For too many people, financial responsibility ends at having good intentions and real life gets in the way of all well-laid plans. A large part of the discrepancy between what they want to do and what they actually do is caused by their failure to spend mindfully. When every indulgence and impulse buy is just a swipe away, it can be super-challenging to rein in that spending instinct – but it is possible. Here's how to learn the art of mindful spending.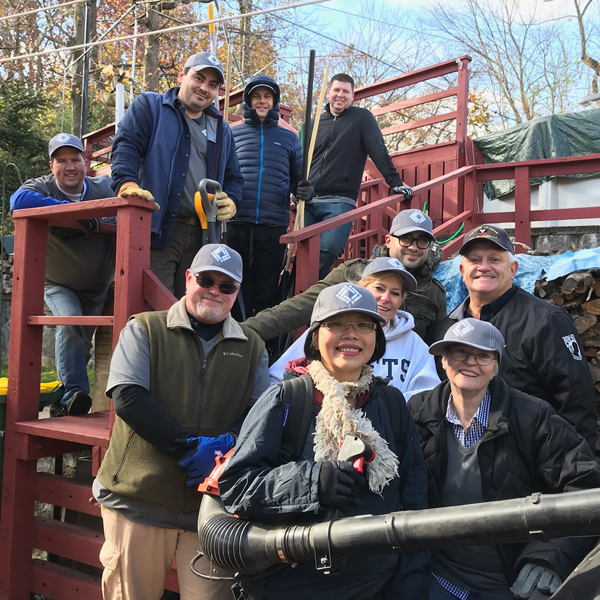 Subscribe to our blog!
You'll get the latest credit union news and updates right to your inbox.
Cyber Security | Fraud Protection | Health & Wellness | ID Theft Protection | Safety | Technology and Finance
Scammers will capitalize on anything to pull off another ruse, even the special bond between a grandparent and grandchild. Grandparent scams are not new, but they have gotten a lot more sophisticated in recent years, so they can be difficult to spot. Here's what you need to know about grandparent scams and how to avoid them.
Budgeting | Finances | Health & Wellness | Savings
Did you know that choosing to bring your own lunch to work each day can save up to $3,000 a year? Each takeout lunch can easily cost $12 more than a homemade meal. If you'd put that money into an index fund and contribute to it for 25 years, you can save $500,000!
Winter is on its way out, and spring is on its way in. That means it's time to stop hibernating and get outside! Before you do, though, you'll need to help your home recover from the damage incurred during winter and take steps to prepare it for spring. Don't stress about what you need to do; just follow our lead with these six steps for preparing your home for spring.
The visitors have returned home, the leftovers in the fridge have been tossed, the kids are back in school and you have work first thing Monday morning. After the excitement of the holidays, the return to normal can make even the jolliest of folks a little depressed.
You've worked hard to live out the American dream: a career, homeownership, investing, raising a family, saving for a child's college education, and building a nest egg over time. Taking advantage of opportunities to grow your savings, including maxing out your 401(k) at work, has resulted in a solid financial footing that allows you to have some fun along the way and even splurge once in a while. Life is good, and you're on track to enjoy a comfortable retirement where you can continue life's adventures. At least that's the hope.
Cyber Security | Fraud Protection | Health & Wellness | ID Theft Protection | Safety
Everyone loves a gift card for their favorite retailer or restaurant. It's like getting money to spend in any way you please! Unfortunately, scammers also love gift cards, but for all the wrong reasons: They often use gift cards to pull off scams. Here's what you need to know about gift card scams and how to avoid them.
Fraud Protection | Health & Wellness | ID Theft Protection
Hello, summer! It's the season of flip-flops and ice pops, of sun-drenched afternoons and lazy days at the beach. And, unfortunately, summertime is also prime time for scammers. People are more relaxed, schedules are looser and vacationers are traveling in unfamiliar locations. All of this can lead people to let their guard down during the summer, and the scammers know it.
Fraud Protection | Health & Wellness | ID Theft Protection
It happened in the midst of the lockdown. Dan and his family were unable to visit their aging mother due to COVID-19 concerns. While being isolated from her family and friends, Dan's mother received a phone call. An unknown person convinced her to go to the nearest Dollar General store and purchase $2,000 in gift cards, and provide the gift card numbers to him over the phone. Suffering from early-onset dementia, she didn't question the request but instead followed the instructions. It wasn't until much later that she admitted the mistake to her son. Had she checked with him first, she would have been told it was a scam, saving her the risk of getting out in public and getting sick, and also the heartache of realizing she'd fallen victim to a scam. Unfortunately, these stories are all too common, and they can happen to anyone - not just the elderly. In addition to the financial loss, many times these scams can also result in the loss of personal information and identity theft.