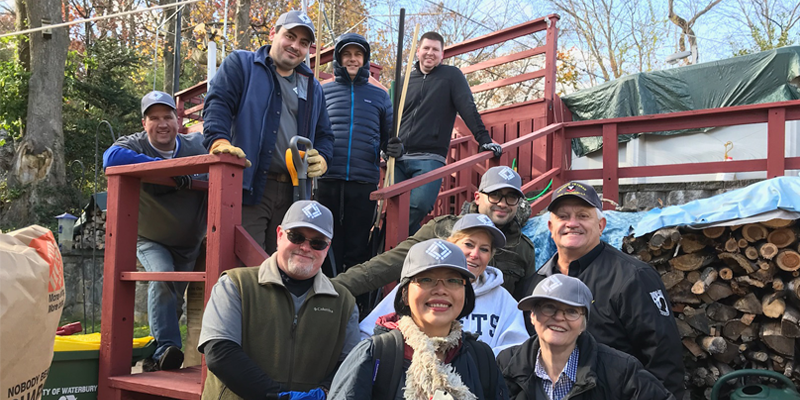 Subscribe
Volunteering in Support of our Veterans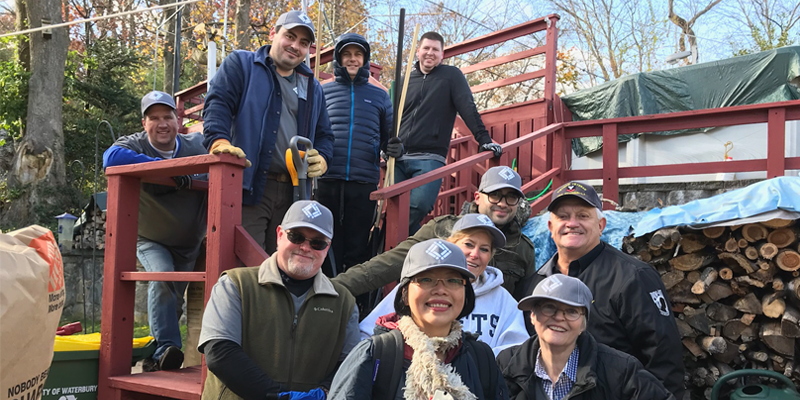 Our branches may have been closed on Friday, November 10 in recognition of Veterans Day, but our staff was still at work.
To honor veterans and their families, our employees spent the day volunteering at local organizations that support our armed forces. From yard work and painting to serving meals and collecting much needed items, our team had a great time serving those who have sacrificed so much to keep us safe.
Here's a look at our team in action.
Homes for the Brave:
A team of 18 employees came together to prep and serve breakfast and lunch to veterans. Thanks to the support and generosity of our members, we were also able to donate much needed items for program residents.*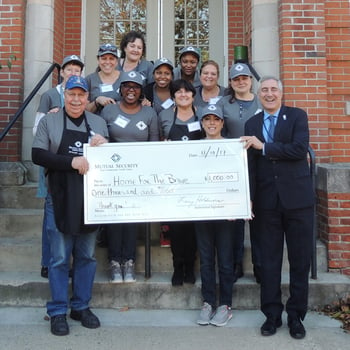 New Milford VFW:
A group of six employees met at the New Milford VFW to set-up the hall and serve breakfast to veterans and their families attending the annual Veterans Day celebration.
Save-a-Suit:
Our Watertown branch hosted a clothing drive for Save-A-Suit which provides former military with professional business attire and the confidence needed to succeed. WATR 1320 was on-site during the drive to interview individuals making donations and help raise additional awareness. The community's generosity was overwhelming, and we were able to donate 5 car-loads of clothing.*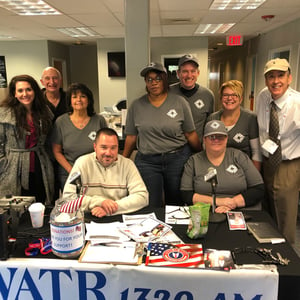 Stratford VFW:
Employees from our Stratford branch spent the day landscaping at the Stratford VFW. After multiple trips to the hardware store, 55 bags of mulch, and help from a local Eagle Scout, the Stratford VFW grounds were transformed.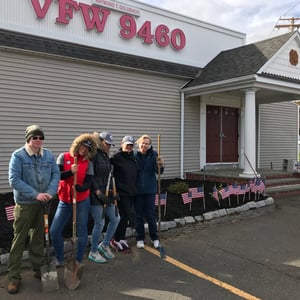 Watertown VFW:
A team of thirteen employees came together to clean up the grounds at the Watertown VFW. While some landscaped and raked leaves outside, others worked on a painting project in the building. Once the work at the VFW was complete, the team moved on to rake leaves at some of the commanders' houses.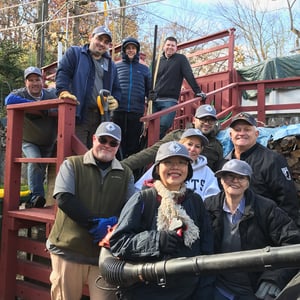 *Special thanks to our members and community who donated items for Homes for the Brave and Save-A-Suit. Your generosity truly made a positive impact in the lives of our veterans!