Subscribe
Five Common Mistakes to Avoid While Car-Buying
Budgeting | Car-Buying | Auto Loans
Presidents' Day is right around the corner which brings the first auto sales weekend of the year as both automakers and dealers are anxious to kick off the year in good fashion. Typically, car dealers tend to see lower sales in January, and Presidents' Day provides them with an opportunity to jump start the year. By adding excitement to a three-day weekend with auto promotions, they entice shoppers to their lots and are able to turn their sales around.
And while this car-buying holiday season does provide some of the best annual auto deals, it's still important to do your research ahead of time to ensure you aren't blinded by flashy offers. You'll also want to avoid these five common auto-buying mistakes to help maximize your savings.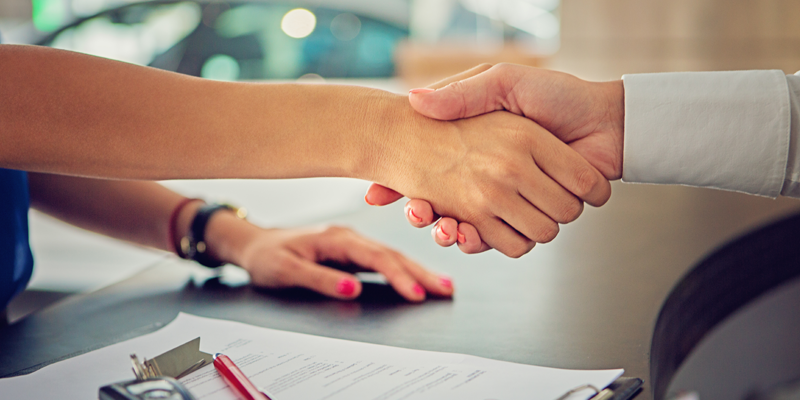 Not Getting Pre-Approved:
Car dealerships have finance departments, but very few provide financing themselves. Typically, finance representatives at dealerships share the value of the car and your credit history with various lenders who then provide loan interest rates and relevant fee information.
While this seems convenient, it doesn't guarantee that you're getting the best deal. This is because finance representatives don't always provide you with all the lending options available, and lenders are providing interest rates and loan terms based only on your credit history.
When you visit your local financial institution to apply for an auto loan, a specialist can look at your overall situation to determine what rates, terms, and monthly payments are truly best for your budget. And once those factors have been determined, they can provide you with loan pre-approval so you can take your time and enjoy the test-driving process knowing you already have the financials covered.
As an added bonus, representatives from credit unions and banks often have partnerships with local dealers. They could have insight into who has the make and model you're looking for, and might even be able to call their contact to make an introduction and schedule a test-drive for you.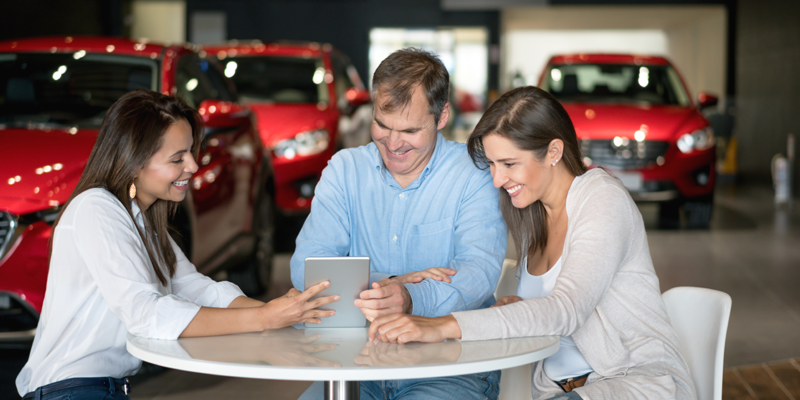 Ignoring Certified Pre-Owned Programs:
When people talk car-buying, they're often concerned with whether to buy new or used. But there's another option that shouldn't be overlooked—certified pre-owned vehicles.
Certified pre-owned programs vary slightly from dealer to dealer, but most offer extended basic and original warranties. And because the vehicles come with near-original warranties, dealers take extra care to ensure they are in the best condition possible. Typically this is done through multi-point inspections with between 100 and 200 individual item checks.
While the additional care and extended coverage doesn't mean that you'll never have to pay for a repair, it is less of a risk than buying standard used cars. And while the price tag may be a little higher than buying used, certified pre-owned vehicles do offer the most value and coverage without having to pay the full expense of a new car.
Negotiating Trade-In and New Car Values Together:
After the test-drive it's usually time to start negotiating price. An important reminder for this phase of car-buying is to negotiate the sale price of the car being purchased separately from the trade-in-value of your old car.
Keeping these as two separate transactions helps to ensure your trade-in value isn't adjusted to offset your savings elsewhere. For example, a dealer might negotiate a lower sale price for a car while also offering a lower trade-in value. If you're focused on the lower payment, you might miss the fact that you lost money on your trade. An easy way to keep the transactions separate is to discuss your trade-in before hitting the road for a test drive.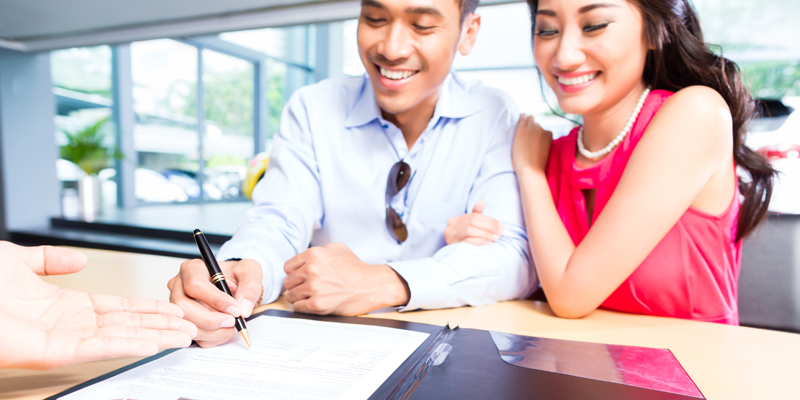 Skimming the Fine-Print on Financing Offers:
Even if you've already received pre-approval, it's hard to ignore dealer promotions like zero-percent financing. But before you sign for an offer like this, make sure you read the fine-print.
You want to make sure that the promised zero-percent isn't an introductory rate that's only valid for the initial few-months of the loan. You'll also want to ensure you actually qualify for the rate, as it may only be available for individuals with outstanding credit or who are able to afford higher payments associated with shorter loan terms.
Another consideration is whether or not it can be combined with other rebates and incentives. If it can't be combined, you'll want to do the math ahead of time to see which option will actually provide you with the most savings.
Not Walking Away:
The biggest car-buying mistake is not knowing when to walk away. If you don't feel you're getting the best deal, don't feel pressured to buy. Good things—and better deals—come to those who wait.
Key Take-Away:
Regardless of whether or not you choose to take advantage of the Presidents' Day car-buying season, you want to avoid these common mistakes and do your research to find the best car, dealer, and offer for you. Being prepared before you walk into a dealership can help ensure you get into your ideal car without sacrificing your wallet.