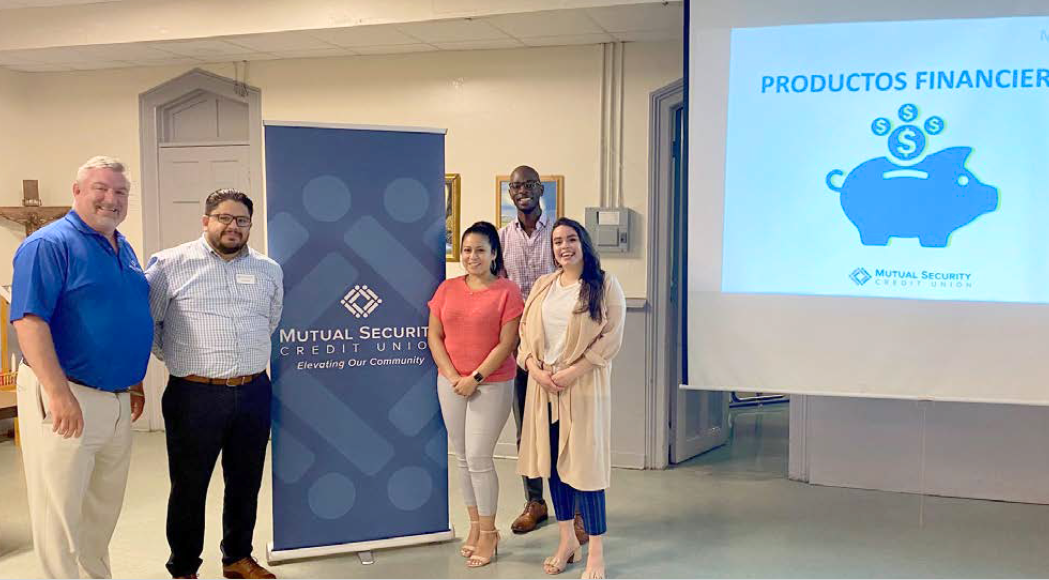 Subscribe
National First Place Louise Herring Philosphy in Action Award
Company News | Financial Wellness
Mutual Security Credit Union (MSCU) officially accepted the Credit Union National Association (CUNA) First Place 2022 Louise Herring Philosophy in Action Award on Tuesday, January 17th, 2023. This First-Place national award recognizes credit unions across the country for incorporating the credit union philosophy into their day-to-day operations. MSCU was awarded for our ITIN Lending Program which served nearly 1,000 members in financing since 2015.
The ITIN Lending Program, which stands for Individual Tax Identification Number, was created to reach underserved communities in Western Connecticut as a part of MSCU's strategic commitment. "We are humbled and honored to receive the prestigious Louise Herring Philosophy in Action Award from the Credit Union National Association," MSCU's President & CEO, Hank Baum said. "It is truly heart-felt to receive an award that aligns with our strategic commitment to be an inclusive and diverse financial cooperative, helping serve the economically disadvantaged members of our communities."
The ITIN program focuses specifically on reaching members within the Hispanic and Latinx population who are working members in our community, however, are not able to access non-predatory lending due to lack of a social security number. We believe everyone should have the opportunity to own a home, as it not only provides security for individuals but their families as well. The program allows our members to apply and receive lending while saving them thousands of dollars from other predatory financial institutions.
According to CUNA, the award is named after Louise Herring, one of the originals signers of the 1934 constitution that created the Association. She is often considered the "Mother of Credit Unions" because she organized numerous credit unions and believed strongly in applying the credit union philosophy as an operating principle.
To learn more about the Louise Herring Philosophy in Action Award, visit the Credit Union National Association.