MSCU Celebrates Grand Opening of New Shelton Branch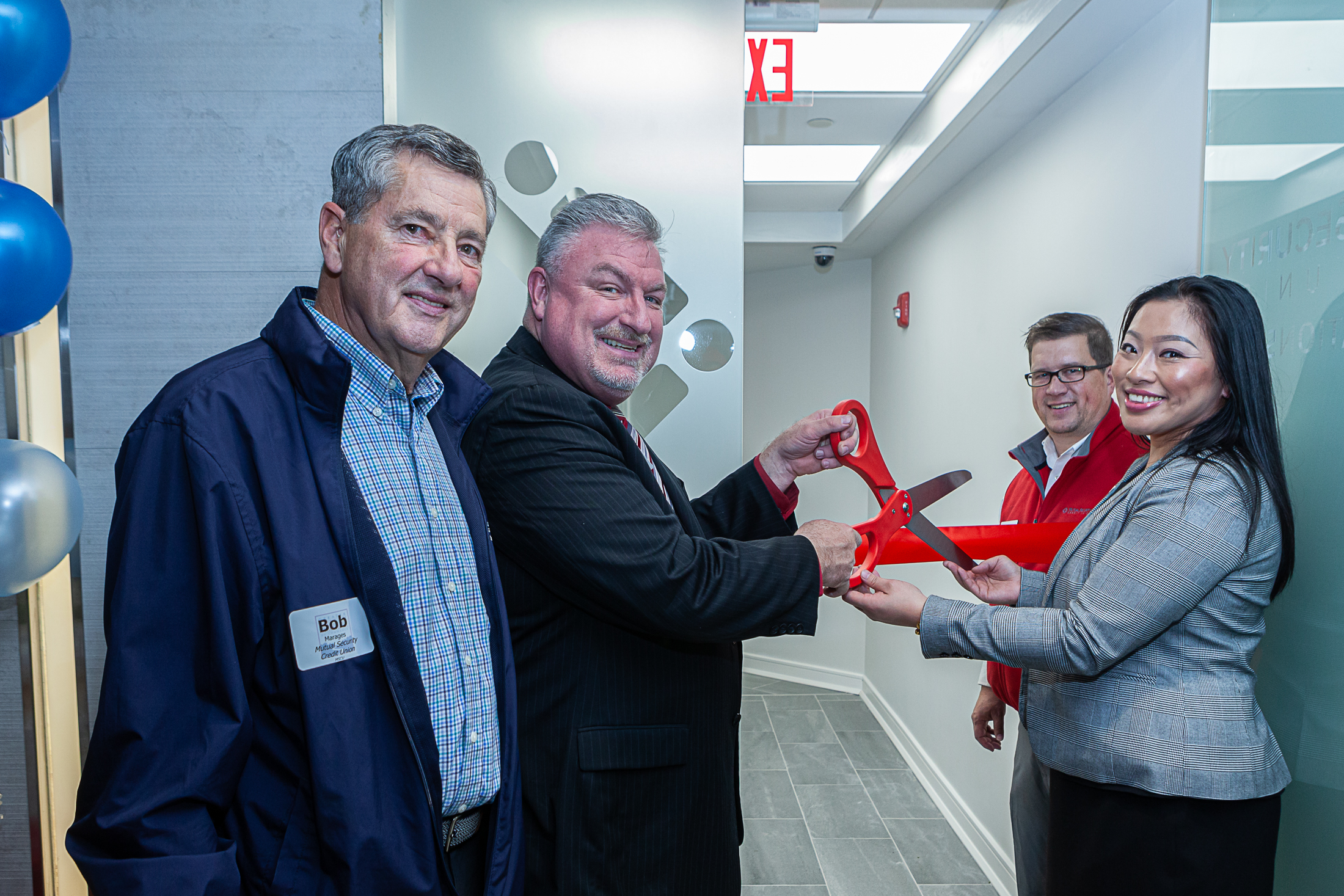 Mutual Security Credit Union (MSCU) celebrated the Grand Opening and Ribbon Cutting of their new Shelton Branch location at 1000 Bridgeport Avenue in a two-part event on Wednesday, December 7, 2022. Throughout the day, guests were welcomed to take an inside look at the branch's modern design and given the opportunity to explore how the new space will elevate the MSCU difference.
To commence, Shelton Branch opened their doors to the public with the inclusion of Star 99.9's FM hosting a live radio broadcast and a special guest appearance from Raven from the Anna & Raven Show, refreshments, giveaways, and special promotions exclusive to the new branch. The festivities continued throughout the evening at Mutual Security Credit Union's Ribbon Cutting event, hosted in partnership with the Greater Valley Chamber of Commerce for their annual Holiday party.
During remarks, Mayor Mark Loretti thanked Mutual Security Credit Union for being a long-standing and loyal business in Shelton and shortly thereafter joined the credit union's CEO, Hank Baum, CFO, Stephen Osowiecki, Branch Manager, Lillie Davis, and Committee Member, Robert Marages, in the ribbon cutting.
The Shelton Branch combines personal service, the latest technology, and design elements that focus on delivering a highly personal, welcoming environment for members. To enhance member experience and service at the location, MSCU has incorporated new contactless drive-thru tellers, an accessible indoor teller station, a standalone ATM, and an all-new public coin machine. Members are also welcomed with larger digital signage to showcase up-to-the minute communications.
Special promotions will be available in the branch throughout the month as the MSCU Shelton team welcomes the community and answers questions about how MSCU can assist individuals and businesses with achieving their financial goals.
The Shelton branch lobby and drive-thru will be available Monday – Wednesday 9:00 AM to 4:30 PM, Thursday – Friday 9:00 AM to 5:00 PM and Saturday from 9:00 AM to 12:00 PM.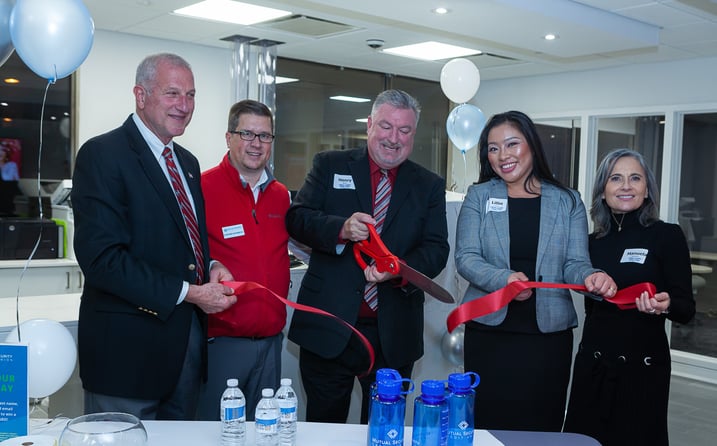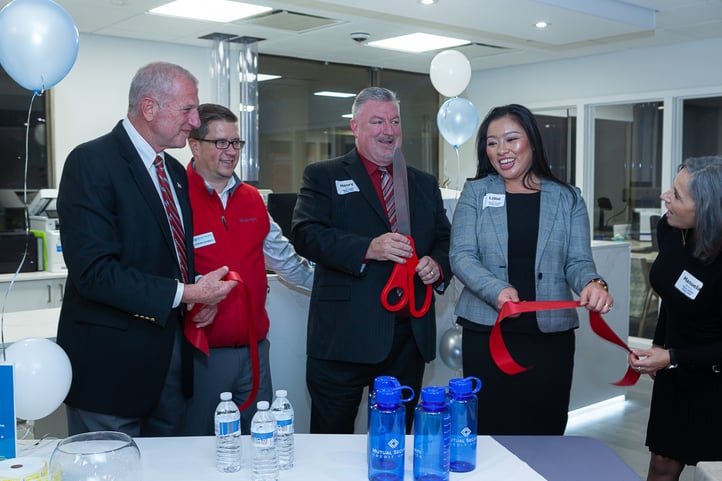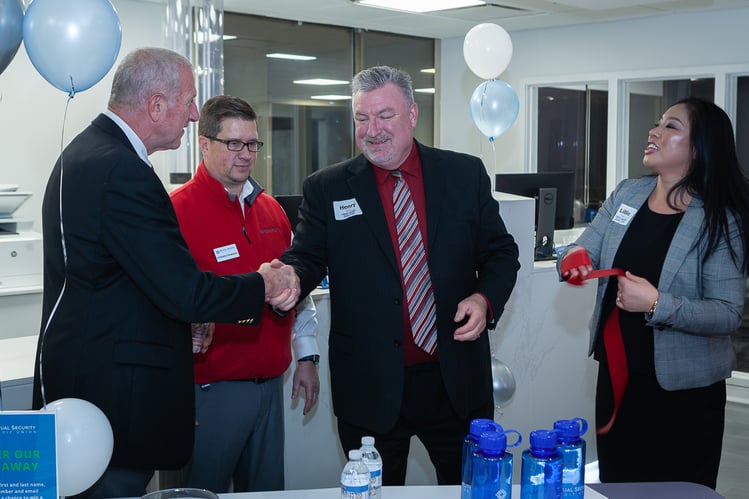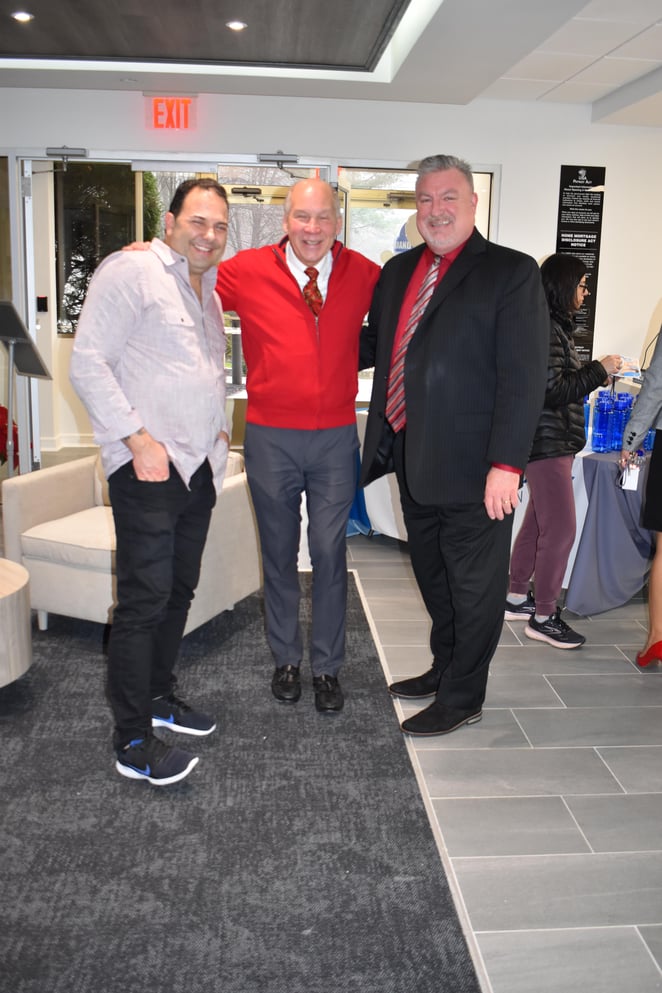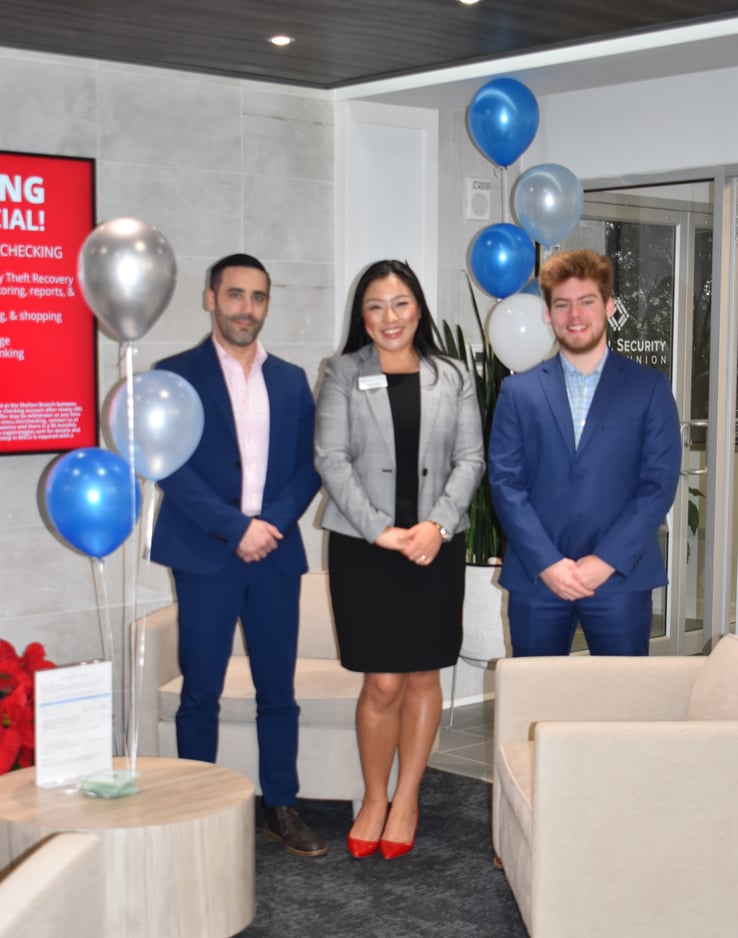 Mutual Security Credit Union