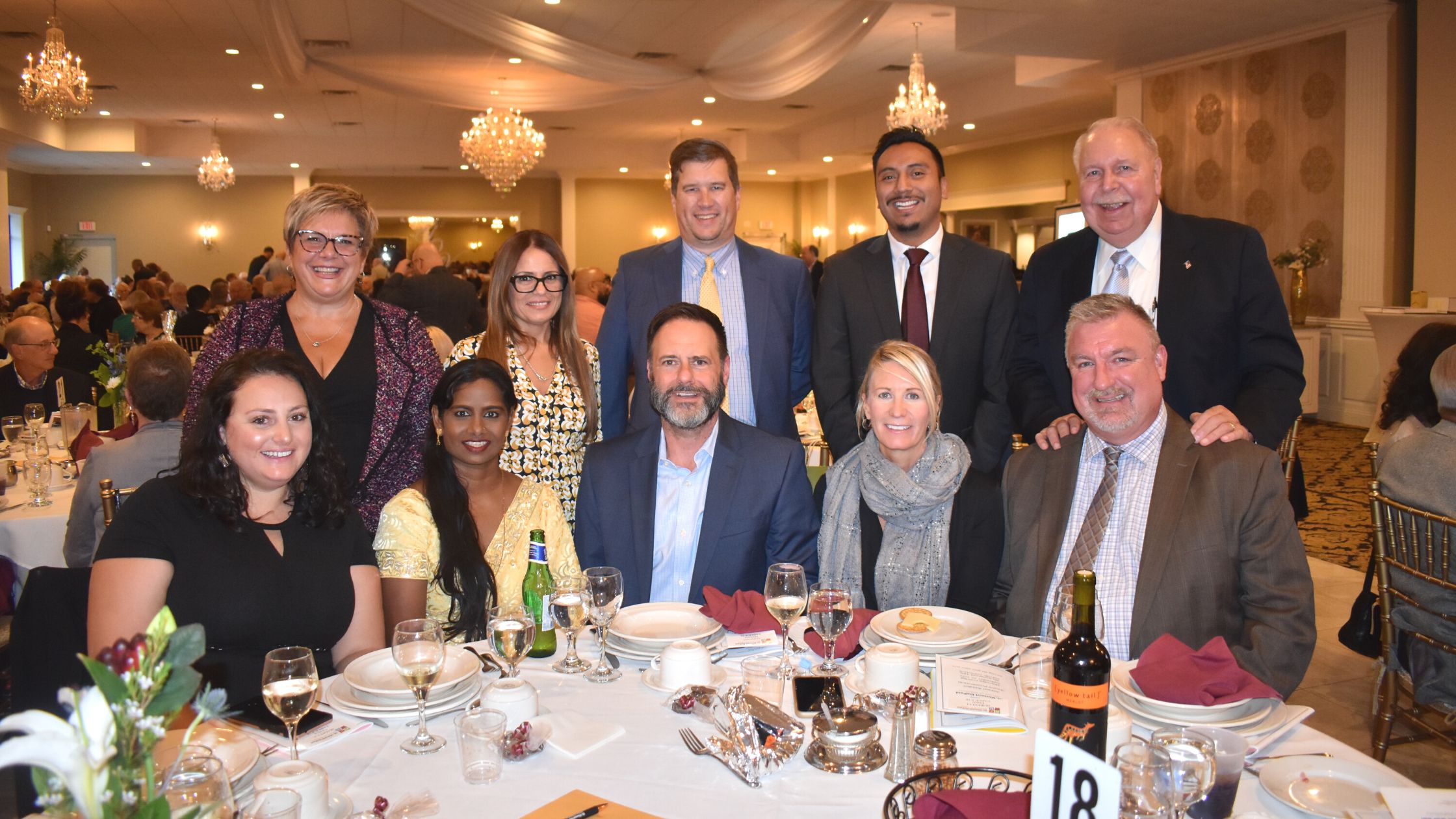 Subscribe
2022 Father Cascia Service Award Presented to MSCU
Community Giving | Company News
Mutual Security Credit Union was honored to receive the 2022 Father Cascia Service Award, presented by the St. Vincent DePaul Mission of Waterbury, for our remarkable dedication to uplifting the community. The community enjoyed a fun-filled evening of dinner, music, and a silent auction to commemorate the awards on Thursday, September 22nd.
The Father Cascia Service Award, which is presented at the Mission's annual banquet, recognizes certain individuals and organizations that have served those in need within Connecticut's Greater Waterbury area. It is through their dedication of exceptional and consistent volunteerism over a significant period of time, that exemplifies the spirit of the Mission's founder, Father Philip Cascia.
The St. Vincent DePaul Mission of Waterbury, Inc. is a non-profit 501(c)(3) organization that provides support and aid to people experiencing poverty, homelessness, hunger, and mental challenges. The Mission empowers individuals through their homeless shelter, soup kitchen and food pantry, affordable housing, as well as their residential mental health programs.
MSCU has established a long-term relationship with the Mission to support their programs, which include ongoing employee volunteerism, banking services and other related business advice. They acknowledged MSCU has provided substantial charitable support to the Mission.
"Over the years, MSCU has supported our events with generous sponsorships and has conducted public and in-house collections of food products, personal supplies, and such. Additionally, employees have volunteered their time in our facilities as well. MSCU actively supports nonprofits in western Connecticut communities," said the Mission.
It is also important to note, MSCU received an Official Citation from the State of Connecticut General Assembly in recognition of being a recipient of the Father Cascia Service Award.
MSCU is proud to share this monumental moment with our members and look forward to our continuous relationship with the St. Vincent DePaul Mission of Waterbury.